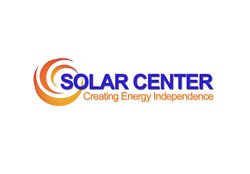 The Solar Center takes pride in offering such benefits as zero money down, rebates, Simi Valley solar lease programs and responsive professionals who listen to your needs. Just call today 877-20 SOLAR Go Solar Center
Simi Valley, California (PRWEB) November 15, 2013
It's no secret that the number of residential utility customers 'Going Solar' is growing by leaps and bounds every day. The constant barrage of advertising can be a turn off for many consumers as well as make solar energy seem confusing. However, Solar Center is setting themselves apart from the pact by offering no strings attached zero out of pocket Simi Valley solar. And not just Simi Valley, Solar Center actually serves the entire Southern California area.
What's the catch? As hard as it may be to believe there actually is no catch. Thanks to the politicians in Washington and Sacramento, going solar is more affordable than ever. The California Solar Imitative and its lucrative tax rebates and money saving incentives make going solar a no brainer.
Simi Valley residents know all too well how hot it can get during those warm summer months. And while the heat may be great for sun bathing, it's murder for the pocket book when the electric bill arrives. But after switching to solar energy – consumers can spend more time cranking their air conditioners and relaxing than worrying about their impending electric bills.
To take advantage of zero out of pocket solar energy, Simi Valley residents need to contact Solar Center at (877) 20-SOLAR or online at http://www.gosolarcenter.com now before it's too late to take advantage of the money saving rebates.