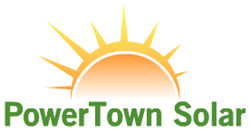 HERO programs are offered for Homeowners, Contractors, Municipalities, Real Estate Agents, Commercial & Communities.
Riverside, California (PRWEB) December 22, 2015
PowerTown Solar's renewable green energy systems are now supported by HERO. PowerTown Solar is proud to be a part of the fastest growing residential Solar Power Companies in California.
Residential Solar Systems
Choosing one of the best Solar Power Companies (http://www.powertownsolar.com/) in California is an important decision. By choosing a PowerTown Solar energy consultant, unparalleled service is offered from a extraordinarily experienced company with a solid and unique international footprint. Highly qualified teams of experts in the field will assist through the process involving extensive consultation when necessary, always with an eye on any and all concerns and questions anyone might have or discover in the process. The goal is always a new and bright custom-made solar energy future for all consumers.
PowerTown Solar manages everything needed to power a home with solar energy, from system design to installation and world-renowned high-end monitoring.
Commercial Solar Systems
At PowerTown Solar, the commitment is to serve in every aspect of implementing a commercial green energy solar system beginning with free, no-obligation consultation, continuing to custom design, engineering, management of all necessary permits, installation, system due-diligence and monitoring with unparalleled expertise and professional service. PowerTown Solar will directly manage and oversee all the steps involved in making it easy, cost efficient and profitable for commercial locations to go solar.
About PowerTown Solar
PowerTown Solar Electric Inc. is one of the most trusted, highly respected turnkey Solar Power Companies http://www.powertownsolar.com/, servicing our always shining Southern California. As a family owned business, our integrity, values and exceptional work ethics have placed us among the top 5% of 336,931 contractors in California.
Our mission is to educate homeowners about the importance to adopt solar as an alternative source of energy which is clean, reliable, renewable, good for the environment and best of all, help SAVE MONEY on electricity bills.
Phone: 844-769-3721
Office Location:
8175 Limonite Ave., Suite A
Riverside CA 92509
http://www.powertownsolar.com/