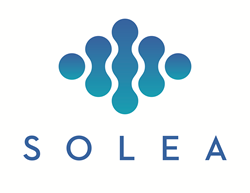 "Dr. Sheila Dobee is at the forefront of a dental revolution" says Convergent Dental CEO Michael Cataldo
Fremont, California (PRWEB) November 17, 2016
Dr. Sheila Dobee is proud to announce that it has added Solea, Convergent Dental's new dental laser, to her practice. Solea's technology offers patients a reliably anesthesia-free alternative to the traditional drill for hard and soft tissue procedures. Its unique 9.3 µm wavelength provides a natural anesthetic effect while also affording dentists the ability to cut dental enamel with unprecedented speed and precision. Patients experience virtually painless procedures that take a fraction of the time of a traditional dental appointment because practitioners do not need to inject anesthetic or control bleeding.
"We provide the highest quality care, one customer at a time. If there is technology that can aid in reducing pain and discomfort while speeding up recovery we're going to find it. The Solea Dental Laser more than satisfies that criteria"
Investments in modern technology are what sets Dr. Dobee's practice apart from everyone else. Solea delivers a completely different experience than the traditional drill. No more needles. No more jarring noises. No more soreness. Convergent Dental's customers report that the majority of their hard and soft tissue procedures are done with no anesthesia and virtually no bleeding. [Dentist Practice] patients will be able to receive the oral care they need and immediately jump back into their day. No anesthesia means no risk of patients biting themselves so the traditional limit of working in a single quadrant per visit is a thing of the past. Now patients can get all of their dental needs addressed in a single visit making it easy to return to work or home and avoid missing valuable "up-time"
"Dr. Sheila Dobee is at the forefront of a dental revolution," said Convergent Dental CEO Michael Cataldo. "People all over the country have been pleasantly shocked after experiencing anesthesia-free and virtually pain-free procedures. The skilled practitioners at Dr. Dobee's office are now able to deliver that experience to each one of their patients."
Dr Dobee focuses her practice on preventive dentistry and patient education. She has a special interest in cosmetic procedures. Active in continuing education, Dr Dobee is a member of the American Dental Society and California Dental Society. She is the Past President of Southern Alameda Dental Society.
About Convergent Dental, Inc.
Convergent Dental, Inc., is a privately owned dental equipment and technology company. We are the developer of Solea®, the first computer-aided, CO2 laser system to be cleared by the FDA for hard, soft and osseous tissue indications. With Solea's unique wavelength and computer controls, dentists can reliably perform procedures anesthesia-free, blood-free, suture-free and pain-free. For dentists, reliably anesthesia-free and blood free procedures are powerful practice growth drivers, which enables multi-quadrant dentistry, saves time overall, allows dentists to perform more procedures themselves rather than refer patients out, and provides a more positive patient experience. For more information visit http://www.convergentdental.com. Follow the company on Twitter, Facebook, LinkedIn and Google+.
Contact Dr. Dobee's office for your next appointment (510) 793-8515