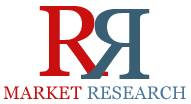 The SOFC market will grow from an estimated $2.19 billion in 2013 to $3.32 billion by 2018, with a CAGR of 8.7%.
Dallas, Texas (PRWEB) May 15, 2014
This report estimates the solid oxide fuel cell market in terms of volume and value. The market, in terms of volume, is estimated in accordance to the number of shipments per year and value in terms of $Million. This has been broken down into component regions and is further split into countries.
The SOFC technology is a firmly established fuel cell technology with a decent growth rate. The SOFC technology is very important when it comes to applications for which it can be adopted ranges from small portable & military applications to large megawatt class stationary applications. SOFCs are fuel flexible, which makes them a preferred technology for installation with existing infrastructure such as gas pipelines. SOFCs demonstrate more electrical efficiency than any other type of fuel cells. Stringent environmental regulations of governments also drive the market. When working with hydrogen fuel, reformers are not required because these cells work on high temperatures. Planar SOFCs are most preferred fuel cells due to their high power to area (electro-conversion area), which proves to be efficient as compared to other technologies. Tubular SOFCs follow Planar in terms of market share. These are more stable for long-term than others, but lack in power to area ratio.
Complete report available at http://www.rnrmarketresearch.com/solid-oxide-fuel-cell-market-by-type-planar-tubular-others-application-large-stationary-small-stationary-transportation-portable-military-geography-global-trends-forecast-to-2018-market-report.html.
We have used various secondary sources such as encyclopedias, directories, and databases to identify and collect information that was useful for this extensive commercial study of the global solid oxide fuel cell market. The primary sources – experts and suppliers from the industry – have all been interviewed to obtain and verify critical information, as well as to assess the future prospects of the solid oxide fuel cell market.
We have also profiled leading players of the industry, along with their recent developments and other strategic industry activities. Some of the key company's profiles include FuelCell Energy (U.S.), Bloom Energy (U.S.), Aisin Seiki Co. Ltd. (Japan), Chofu Seisakusho Co. Ltd. (Japan), Kyocera (Japan) and Ceramic Fuel Cell Ltd. (Australia) among others.
Asia-Pacific dominates the global solid oxide fuel cell market. In Asia-Pacific, Japan, and South Korea are the leaders in this segment with the maximum developments in the fuel cell market. Companies focus on these markets for new products as well as for the maintenance of pre-installed products.
The SOFC market is segmented into four major regions, namely Asia-Pacific, Europe, North America, and Rest of the World (ROW). The market is further segmented on the basis of application as small stationary, large stationary, transportation, portable and military; and on the basis of type as Planar, tubular and other SOFCs. The report also touches upon various important aspects of the market. These include analysis of the value chain, Porter's Five Forces model and the competitive landscape of the market based on the developments of the key players.
Order purchase copy of this report at http://www.rnrmarketresearch.com/contacts/purchase?rname=175967.
9 Company Profiles
9.1 Acumentrics Corporation
9.2 Aisin Seiki Co., Ltd.
9.3 Bloom Energy Corporation
9.4 Ceramic Fuel Cells Limited
9.5 Ceres Power Holdings Plc
9.6 Convion Fuel Cells Ltd
9.7 Delphi
9.8 Fuel Cell Energy
9.9 Hexis AG
9.10 Jx Nippon Oil & Energy
9.11 Kerafol-Keramische Folien GMBH
9.12 Kyocera
9.13 Protonex Technology Corporation
9.14 SOFC Power S.P.A
9.15 Staxera-Sunfire GMBH
9.16 Topsoe Fuel Cell
9.17 Ultra Electronics AMI
9.18 Watt Fuel Cell Corporation
Explore more reports on the Fuel Cell industry at http://www.rnrmarketresearch.com/reports/energy-power/energy/fuel-cell.
About Us:
RnRMarketResearch.com is an online database of market research reports offer in-depth analysis of over 5000 market segments. The library has syndicated reports by leading market research publishers across the globe and also offer customized market research reports for multiple industries.