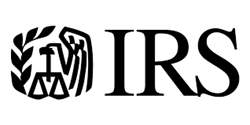 The IRS has increased the limitation for defined contribution plans under Section 415(c)(1)(A) for 2017 from $53,000 to $54,000 and from $59,000 to $60,000, if over the age of 50
New York, NY (PRWEB) October 31, 2016
IRA Financial Group, the leading provider of self-directed solo 401(k) plans, is proud to announce 2017 new contribution limits released by the IRS for IRA and 401(k) plans. Under the 2017 Solo 401k contribution limits, if under the age of fifty, Solo 401(k) plan employee deferrals will remain the same as 2016, but profit sharing contributions would go from $35000 to $36000 for a Total of $54,000 for 2017. Whereas, if over the age of fifty, Solo 401(k) plan employee deferral contributions would stay at $24,000 whereby employer profit sharing contributions would go from $35,000 to $36,000 for a Total of $60,000 for 2017. "The IRS has increased the limitation for defined contribution plans under Section 415(c)(1)(A) for 2017 from $53,000 to $54,000 and from $59,000 to $60,000, if over the age of 50, " stated Adam Bergman, a partner with the IRA Financial Group.
The solo 401(k) Plan, also known as the individual 401(k) Plan or self-directed 401(k), is an IRS approved qualified retirement plan that was created specifically for the self-employed. The IRS created the solo 401k Plan to be a cost effective retirement solution for the self-employed or a business owner with no employees. A solo 401K is perfect for sole proprietors, small businesses and independent contractors such as consultants. A solo 401k plan offers the same advantages as a self-directed IRA, but without having to hire a special custodian or create an LLC. A solo 401(k) plan can be adopted by any business type, including a sole proprietorship, Corporation, LLC, or partnership. With IRA Financial Group's IRS approved solo 401(k) plan, as trustee of the solo 401(k) plan, the plan participant has the ability to make investment decisions on behalf of the plan without seeking the consent of the custodian.
"The beauty of IRA Financial group's IRS approved self-directed Solo 401(k) plan is that is a trustee directed checkbook control plan that can be opened at most local banks and major financial institutions allowing one to make traditional or alternative asset investments, make high contributions in pre-tax, after-tax, or Roth, benefit from the loan feature, while not having to incur any account value, transaction or termination fees," stated Mr. Bergman.
The IRA Financial Group was founded by a group of top law firm tax and ERISA lawyers who have worked at some of the largest law firms in the United States, such as White & Case LLP, Dewey & LeBoeuf LLP, and Thelen LLP.
IRA Financial Group is the leading provider of Solo 401(k) Plan solutions. IRA Financial Group has helped thousands of clients take back control over their retirement funds while gaining the ability to invest in almost any type of investment, including real estate and private business investments without custodian consent.
Adam Bergman, IRA Financial Group partner, has written six books the topic of self-directed retirement plans, including, "The Checkbook IRA", "Going Solo," Turning Retirement Funds into Start-Up Dreams", "Solo 401(k) Plan in a Nutshell", "Self-Directed IRA in a Nutshell", and "In God We Trust in Roth We Prosper".
To learn more about the IRA Financial Group please visit our website at http://www.irafinancialgroup.com or call 800-472-0646.