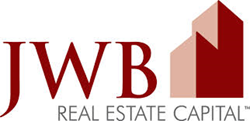 We're working with a trusted third party company on a national level to provide the non-recourse loans that some retirement account investors need in order to build wealth through rental homes
St. Louis, MO (PRWEB) January 17, 2015
Adults who deposit funds into 401K accounts in hopes of earning higher than average returns can now benefit from new strategies discussed at the JWB website. 2015 solo 401K investment strategies are now presented in a web video for retirement account builders at http://www.jwbrealestatecapital.com/financing-rental-properties-with-an-ira.
The streaming platform was selected to showcase the new strategies to make accessing the content simpler for web users. The video describes the methods that could be applied to build a larger investment portfolio tax free by using the housing industry. These solo strategies could be right for adults who have plans to own real estate this year.
"We're working with a trusted third party company on a national level to provide the non-recourse loans that some retirement account investors need in order to build wealth through rental homes," a JWB Group source said.
The solo 401K account information that is provided in the new JWB video series also applies to IRA and Roth IRA accounts. These qualified accounts can be used to successfully purchase one or more investment homes that will build passive income this year and in subsequent years. To go along with the streaming video, a guide can be downloaded in PDF format using any device.
"We're providing the range of investment strategies that young adults and older adults can use to increase personal wealth while minimizing any risks," said the source.
The JWB Real Estate Capital company has designed its blog section to include more content that is specific to retirement account investing in 2015. This section at http://jwbrealestatecapital.com/blog now provides new videos and textual articles several times weekly for investors to access.
About JWB Real Estate Capital
The JWB Real Estate Capital company supplies national investment platforms for adults who plan to enter the housing industry each year. The company expanded its staff to include more account managers in 2014. The JWB Real Estate Capital company has entered into new construction contracts to add build to rent homes throughout the city of Jacksonville, Florida in 2015 to grow investment income.