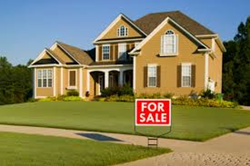 In 2014, we have seen a significant number of self-employed investors looking to adopt a solo 401K Plan as both a retirement plan and investment vehicle
New York, NY (PRWEB) August 08, 2014
IRA Financial Group, the leading provider of self-directed solo 401(k) plans, has seen a strong surge in demand in the third-quarter of 2014 from real estate investors looking to use retirement funds to make real estate investments. In the third-quarter of 2014, the IRA Financial Group has seen a 22% increase in the number of investors looking to use a Solo 401(k) Plan as a self directed retirement vehicle to make real estate purchases. More and more retirement investors are seeking a source of diversification for their retirement funds and are turning to the domestic and foreign real estate market as a source of asset allocation and diversification.
The solo 401(k) Plan, also known as the individual 401(k) Plan or self-employed 401(k), is an IRS approved qualified retirement plan that was created specifically for the self-employed. The IRS created the solo 401k Plan to be a cost effective retirement solution for the self-employed or a business owner with no employees. A solo 401K is perfect for sole proprietors, small businesses and independent contractors such as consultants. A solo 401k plan offers the same advantages as a self-directed IRA, but without having to hire a special custodian or create an LLC. A solo 401(k) plan can be adopted by any business type, including a sole proprietorship, Corporation, LLC, or partnership. With IRA Financial Group's IRS approved solo 401(k) plan, as trustee of the solo 401(k) plan, the plan participant has the ability to make investment decisions on behalf of the plan without seeking the consent of the custodian. Accordingly, the trustee of the solo 401(k) plan has "checkbook control" over his or her retirement funds to make real estate and other investments tax-free. "In 2014, we have seen a significant number of self-employed investors looking to adopt a solo 401K Plan as both a retirement plan and investment vehicle", stated Susan Glass, a retirement tax specialist wit the IRA Financial Group. "The beauty of the solo 401(k) plan is that it allows one to defer up to $52,000 ($57,500 if over the age of 50) annually for retirement while gaining the ability to make real estate and other investments tax-free", stated Ms. Glass.
With the S&P being up only 3% to date in 2014, many self-employed individuals have begun to to search for alternative retirement and investment options. Many of these self-employed individuals have turned to the solo 401(k) plan, contributing to its enormous popularity. "The advantage of using a solo 401(k) plan established with IRA Financial Group for real estate is that it is a trustee directed plan meaning you will not be required to seek the consent of a custodian before making the real estate investment", stated Adam Bergman, tax partner at the IRA Financial Group.
The IRA Financial Group was founded by a group of top law firm tax and ERISA lawyers who have worked at some of the largest law firms in the United States, such as White & Case LLP and Dewey & LeBoeuf LLP.
IRA Financial Group is the market's leading "Checkbook Control" Self Directed IRA and Solo 401k Plan Facilitator. We have helped thousands of clients take back control over their retirement funds while gaining the ability to invest in almost any type of investment, including real estate tax-free and without custodian consent!
To learn more about the IRA Financial Group please visit our website at http://www.irafinancialgroup.com or call 800-472-0646.