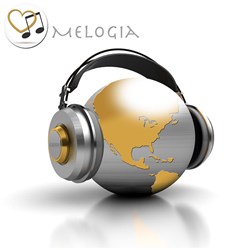 This pop/soft rock music will have diverse styles & ranges that will delight everyone's taste!
Chicago, IL (PRWEB) September 01, 2013
Board-certified Chicago plastic surgeon will finally release his first solo music artist song on September 28, 2013. Sarantos' music has received rave reviews so far, and he relishes this chance to pursue his lifelong dream.
Sarantos will offer a wide variety of music including soft rock, pop, country, dance, jazz with even some international flavor added into the mix. Sarantos has been writing lyrics since fourth grade and is passionate about the words he puts to his music. Even before becoming a physician and ultimately a plastic surgeon, music was in his blood. It was in his very essence. Music was always a strong passion and much more than a hobby.
Having undergone several personal challenges with Sarantos' father passing away two years ago after a long hard-fought battle with lung cancer, dealing with personal health issues like asthma and allergies which affected his singing style, going through financial hardship after a significant business embezzlement and pouring his heart and soul into his kids while watching them grow up to be teens, the timing is finally right. Sarantos' main motivation, however, is to raise money for charity. 33% of any music-related sales are going straight to charity!
"This music will have diverse styles that will delight everyone's taste but will appeal to a core group of people in the 12-55 year old age range," says Sarantos. "I personally believe that music is important to all people across the world and age is not ever a factor. It's finally time to pursue my lifelong dream! I realize that I can raise a lot more money for charity with my music than with any other business entity I currently own and run."
Being a busy plastic surgeon and entrepreneur, Sarantos never had the time to fulfill his lifelong dream of inspiring people with his songs and lyrics. Music, however, was always on his mind and Sarantos has written over 2,000 songs!
The first original song and music video will be released worldwide on September 28th 2013. A new song will be released every 4-6 weeks to tease his fans. The CD will be released in early 2014. Sarantos has always been inclined to help people in need and is proud to launch this CD as a way to donate a significant portion of proceeds to charity, hopefully inspiring other artists to do the same. The 11 charities chosen for each album song include American Lung Association, Make-a-wish Foundation, American Heart Association, St Jude's, Hellenic Academy, ASERF, American Red Cross, Children's Hospital of Chicago, Chicago Medical School, Thanioton Society & the Cystic Fibrosis Foundation.
The website, Melogia (which in Greek means "with words") was established by Sarantos, an aspiring singer and song writer who has a stable profession as a plastic surgeon.
Sarantos is board certified with the American Board of Plastic Surgery and is an active member of both the American Society of Plastic Surgeons (ASPS) and American Society of Aesthetic Plastic Surgeons (ASAPS).
For more information, please email us at melogia(at)gmail(dot)com or visit the website http://www.melogia.com.