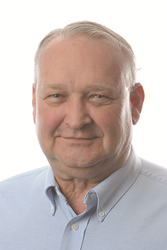 Dallas, TX (PRWEB) May 19, 2015
Solomon Associates (Solomon), the leading performance improvement company for the global energy industry, announced today its 2015 Executive European Benchmarking Summit will take place on May 19–20, 2015 in Amsterdam. Solomon Vice President Ed Platt will host the summit with a team of power consultants including Project Manager Tony Carrino and Senior Consultant Mark Voss.
The summit brings together representatives of power generation companies that account for 150,000–300,000 megawatts (MW) of fossil-fired installed capacity throughout Europe. Offering unique insights into power asset management and optimization, the summit will provide a forum for participants to learn how competitors are using the data and insights from Solomon's Worldwide Power Generation Performance Analysis (Power Study) to measure and advance performance in competitive market situations.
The summit's five sessions include:
1. Impacts of Long-Term Underspending. A look at long-term underspending and metrics and their validity of predicting underspending impacts.
2. Enhancements to 2015 Power Study. A review of changes to the study's methodology and input forms to simplify data input and present more meaningful results.
3. Appropriate Cogeneration Comparisons. A review of cogeneration methodology, peer selection, and best metrics for comparing your facility.
4. Data Driving Improvement. A review of a long-term client using data to drive improvement of their fleet over time.
5. How to Best Use Your Benchmarking Data. A discussion on the evolution of high start metrics as well as original equipment equivalency and how it impacts normalization of start metrics.
Platt brings 35 years of experience in the power generation industry. He has a comprehensive background in conventional steam and combustion turbines with gas, oil, and coal fuel experience.
Carrino has worked in domestic and international power sectors for more than 30 years. He is the manager for Solomon's Power Study.
Voss has built and led operating and maintenance organizations for the industrial and independent power business. He specializes in combined-cycle operations maintenance, long-term service agreements (LTSAs), and after-market solutions to maintenance, workforce planning, gas turbine maintenance, and energy contracts.
In addition to the five planned sessions, attendees can also meet individually with the power consultants (Platt, Carrino, and Voss) upon request.
About Solomon Associates
HSB Solomon Associates LLC (Solomon) is the leading performance improvement company for the global energy industry. Solomon's benchmarking and consulting solutions help customers across the energy value chain achieve operational excellence by increasing efficiency, reliability, and profitability. Solomon also provides forecasting and advice on the North American gas market. Solomon's proprietary analytics uniquely transform data into insight for making better business decisions. Based in Dallas, TX USA, Solomon is part of The Hartford Steam Boiler Inspection and Insurance Company (HSB). Learn more at SolomonOnline.com.