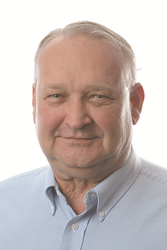 Dallas, TX (PRWEB) May 15, 2014
Solomon Associates, the leading performance improvement company for the global energy industry, announced today that its 2014 Executive European Benchmarking Summit will take place July 8–9 at the Hyatt Regency hotel in Cologne, Germany.
The summit brings together representatives of power generation companies that account for 150,000–300,000 megawatts (MW) of fossil-fired installed capacity throughout Europe. Offering unique insights into power asset management and optimization, the summit will provide a forum for participants to learn how competitors are using the data and insights from Solomon's Worldwide Power Generation Performance Analysis (Power Study) to measure and advance performance in competitive market situations.
The summit's five sessions will explore a range of questions:
1. What is the best way to compare long-term service agreements (LTSAs) for combined cycle gas turbine (CCGT) plants? Consultants from Solomon will highlight the latest insights on LTSA spending and gas turbine commercial performance.
2. How is it possible to conserve scarce resources and still manage performance? Solomon will explain a way to use Equivalent Generation Complexity (EGC) to establish budgetary objectives and decide on fleet resource allocations.
3. How should supporting study files be used in planning and forecasting? Attendees will gather ideas on what targets make sense in different market situations.
4. How should a power generator manage assets in current market conditions? A major European power generator will explore that question.
5. What are Solomon's plans for this year's Power Study output? Solomon will provide study updates and news for current clients concerning its Comparative Performance Analysis™ (CPA™) methodology.
The summit will be hosted by the Solomon Power Team, a group of consultants experienced in power plant management and optimization. The team consists of Solomon Vice President Ed Platt, Project Manager Tony Carrino, and Senior Consultant Mark Voss.
Platt brings 35 years of experience in the power generation industry. He has a comprehensive background in conventional steam and combustion turbines with gas, oil, and coal fuel experience.
Carrino has worked in domestic and international power sectors for more than 3 decades. He is the manager for Solomon's Power Study.
Voss has built and led operating and maintenance organizations for the industrial and independent power business. He specializes in combined cycle operations maintenance, LTSA, and after-market solutions to maintenance, workforce planning, gas turbine maintenance, and energy contracts.
In addition to the five planned sessions, attendees can also meet individually with the power consultants (Platt, Carrino, and Voss) upon request.
For more information or to register for the 2014 Executive European Benchmarking Summit, please contact Sharon Marco by phone at +1.972.739.1746 or by email at Sharon(dot)Marco(at)SolomonOnline(dot)com. No registration fee is required for the event. Discounted hotel rates are available through June 10, 2014, for interested participants who mention Solomon Associates (SO4L).
About Solomon Associates
Based in Dallas, TX USA, HSB Solomon Associates LLC is the world's leading performance improvement company for energy companies seeking to identify and close gaps in operational performance. Combining proven, patented methodologies with objective data analysis, and led by a team of oil and gas consultants steeped in hands-on operational experience, Solomon Associates consistently helps clients with energy-intensive assets achieve greater efficiencies, enhanced reliability, and improved margins. Solomon Associates is part of HSB Group, Inc. Learn more about Solomon Associates' energy benchmarking and consulting services at http://www.SolomonOnline.com.