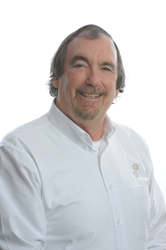 Dallas, TX (PRWEB) August 11, 2015
HSB Solomon Associates LLC (Solomon), the leading performance improvement company for the global energy industry, announced today that Senior Consultant Joe Barth will lead two courses at Solomon's corporate headquarters in Dallas, TX. The Fundamentals of the Petroleum Downstream Industry (FoPD) seminar will be held on 06 October 2015. The second seminar, the Refinery Economics Seminar (RES), will be held on 07–08 October 2015.
Both seminars are offered through Solomon University, a technical and management training resource for industry professionals. The curriculum draws from an unmatched library of industry best practices, proven methodologies, and real-world knowledge of Solomon's experienced consultants. Solomon University's public and private seminars focus on improving your company's performance in the areas of operations and profitability.
The FoPD seminar allows participants to learn the basics of the refining business as they survey the functions and operations of a typical oil refinery. This course is open to all professionals working within the refining industry.
Participants will learn:

Industry terms and jargon
Industry structure
Basic refinery chemistry
Function of each major refinery process unit
Refinery profit drivers
Key trends in the refining industry
"Participants in this seminar will gain in-depth knowledge about the industry," said Barth. "The course will improve their understanding of the physical properties of hydrocarbons and how refinery process units manipulate molecules to increase value."
The RES course covers the economic and optimization skills needed to maximize refinery profit. This course is intended for anyone who takes part in the development of refinery/petrochemical operating plans. Participants will learn:
The difference between average and marginal costs
How to calculate netback prices
Why the "herd mentality" is so common
How to use LP models
How to evaluate incremental product sales
Limitations of shadow values
Planning and optimization best practices
"This seminar will employ practical, hands-on examples to illustrate Solomon's unique approach to the intricacies of marginal economics and the workings of Linear Program (LP) models," said Barth. "In addition, attendees will discuss Planning and Optimization (P&O) best practices."
Barth has been with Solomon since 2004 and is an expert in refinery P&O, with 33 years of experience in the petrochemical industry. He graduated from Auburn University with a Bachelor of Science degree in chemical engineering and a Master of Science degree in engineering from the University of Houston.
For more information or to register for the seminars, please visit the Solomon University website at http://solomononline.com/university.
Courses are scheduled annually around the world and can be delivered directly to a company's location. Interested organizations can contact Joe Barth directly by telephone at +1.972.739.1790 or by email at Joe.Barth(AT)SolomonOnline.com.
About Solomon Associates
HSB Solomon Associates LLC (Solomon) is the leading performance improvement company for the global energy industry. Solomon's benchmarking and advisory solutions help customers across the energy value chain achieve operational excellence by increasing efficiency, reliability, and profitability. Solomon also provides forecasting and advice on the North American gas market. Solomon's proprietary analytics uniquely transform data into insight for making better business decisions. Based in Dallas, TX USA, Solomon is part of The Hartford Steam Boiler Inspection and Insurance Company (HSB). Learn more at SolomonOnline.com.