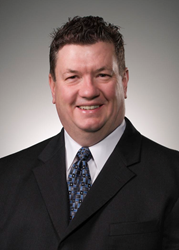 With his passion and experience, Jeff Dudley will be integral to the continued success of the RAM Study.
Dallas, Texas (PRWEB) February 24, 2014
Solomon Associates (Solomon), the leading performance improvement company for the global energy industry, announced today that Jeff Dudley has joined the company as a senior consultant and will focus on the International Study of Plant Reliability and Maintenance Effectiveness (RAM Study).
Dudley brings more than 30 years of industry experience from his work in chemical manufacturing and operations. At the time of his retirement from Dow Chemical Company (Dow) in 2012, Dudley was serving as corporate director of Reliability and Maintenance and was responsible for ensuring reliable operation of all global assets.
During his tenure at Dow, Dudley took a leading role with many of the company's operations, serving in such positions as Global Technology Leader for Engineering Plastics, Global Business Manufacturing Director for Customer and Fine Chemicals, and Business Manufacturing Director of Downpharma & EO/EG. Dudley was awarded Dow's People Leadership Award in 2003 as well as its Genesis Award for Leadership in 2008.
"Jeff Dudley is an ideal addition to the Solomon team and we look forward to seeing his work," said Dale Emanuel, president of Solomon. "With his passion and experience, he will be integral to the continued success of the RAM Study."
Dudley's expertise centers on creating reliability-based cultures through managing business factors including technology, quality control, environmental responsibility, and health and safety.
About Solomon Associates
Based in Dallas, TX USA, HSB Solomon Associates LLC is the world's leading performance improvement company for energy companies seeking to identify and close gaps in operational performance. Combining proven, patented methodologies with objective data analysis, and led by a team of oil and gas consultants steeped in hands-on operational experience, Solomon Associates consistently helps clients with energy-intensive assets achieve greater efficiencies, enhanced reliability, and improved margins. Solomon Associates is part of HSB Group, Inc. Learn more about Solomon Associates' energy benchmarking and consulting services at http://www.SolomonOnline.com.