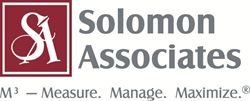 Dallas, TX (PRWEB) April 30, 2014
HSB Solomon Associates LLC (Solomon), the leading performance improvement company for the global energy industry, today announced that Tom Svantesson, Stephen Wright, and Jamie Brunk are scheduled to speak at four different industry conferences around the world in May.
EuroMaintenance 2014 takes place May 5–8 in Helsinki, Finland. On the opening day, Tom Svantesson, Senior Consultant at Solomon, will give a presentation titled "Maintenance and Reliability Practices Employed by Best Performing Companies." In his presentation, Svantesson will highlight some of the most recognized practices employed by best performing companies and identify those that are still differentiators. The presentation will help the audience to understand whether it is the practice itself or the execution of the practice that creates the differentiation.
EuroMaintenance 2014 brings together maintenance professionals interested in learning about the latest technical developments in asset management strategies, sustainability and efficiency, maintenance management, and measurement and control technologies. For more information, visit http://www.euromaintenance2014.org/.
Svantesson will also present at OMAINTEC 2014 in Dubai UAE on May 20. He will lead a workshop titled "Performance Benchmarking for Reliability and Maintenance." In this workshop, Svantesson will take participants on a journey starting with the business objectives and strategies for improving reliability and maintenance performance. He will also help participants identify improvement gaps using metrics and benchmarks to quantify potential gaps.
OMAINTEC 2014 is the 12th International Operations & Maintenance Conference in the Arab countries. For more information, visit http://omaintec.com/.
Stephen Wright, Vice President of Europe and Middle East Operations at Solomon, will present at ERTC Energy Efficiency 2014 on May 15 in Brussels, Belgium. He's giving a keynote speech titled "Energy-Related Results, Observations, and Analysis from Solomon Associates' Latest Fuels and Lube Studies." Wright will discuss observations and trends on energy consumption in Europe and the rest of the world based on results from Solomon's Worldwide Fuels Refinery Performance Analysis (Fuels Study) and the Worldwide Paraffinic Lube Refinery Performance Analysis (Lube Study) for operating year 2012. He will identify the major gaps in energy consumption between Europe refineries and the world's best. Wright will also provide further insights into steam consumption within refineries.
Additionally, Jamie Brunk, Lube Study Manager at Solomon, is scheduled to speak as a key panelist at the 2nd Annual CIS Base Oils, Lubricants, and Fuels Conference from May 27–29 in Moscow, Russia. The conference will disclose new strategies of base oils, lubricants, and additives companies are using in light of domestic and global market trends and latest government regulations. Brunk will discuss the performance of the Russian base oil refineries, based upon results from Solomon's 2012 Lube Study. He will compare their performance to worldwide competition. Efficient refinery performance will be especially critical over the next several years as competition increases due to the many new base oil production facilities that have been recently completed or are under construction.
For more information on the 2nd Annual CIS Base Oils, Lubricants, and Fuels Conference, visit http://www.globuc.com/events/cis_fuels_and_lubricants_2014.
About Solomon Associates
Based in Dallas, TX USA, HSB Solomon Associates LLC (Solomon) is the world's leading performance improvement company for energy companies seeking to identify and close gaps in operational performance. Combining proven, patented methodologies with objective data analysis, and led by a team of oil and gas consultants steeped in hands-on operational experience, Solomon consistently helps clients with energy-intensive assets achieve greater efficiencies, enhanced reliability, and improved margins. Solomon is part of HSB Group, Inc. Learn more about Solomon's energy benchmarking and consulting services at http://www.SolomonOnline.com.