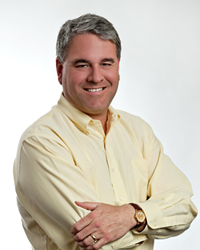 The NGTS Study provides operators the data necessary for determining how they can best perform in terms of both cost and reliability.
Dallas, TX (PRWEB) August 19, 2014
Solomon Associates, the leading performance improvement company for the global energy industry, announced the launch of its Worldwide Natural Gas Transmission System Performance Analysis (NGTS Study) for operating year 2014, which provides a comprehensive look at worldwide gas pipeline operating performance.
"Each and every pipeline system is unique to its geographic location and operating characteristics," said John Jungman, Vice President of Liquid & Natural Gas Pipelines and Liquid Terminal Studies for Solomon Associates. "In this study, each transmission system is analyzed from an in-depth perspective using normalized data to provide the most accurate comparison of operational performance."
Past NGTS Studies have included the participation of more than 30 transmission systems comprising 150,000 miles of pipe, 800 compressor stations, and 11,000 meter-regulator stations. These studies analyzed all aspects of participants' operations, including company and contractor costs, work hours, and reliability. The results identified significant improvement opportunities in targeted work areas and business processes.
"The NGTS Study provides operators the data necessary for determining how they can best perform in terms of both cost and reliability," said Jungman. "With the information given, operators can more accurately establish performance targets and measure progress. They can also learn how to formulate expense and margin optimization plans to eliminate shortfalls."
The deadline for completing a NGTS Study Subscription Agreement is November 15, 2014.
The NGTS Study leverages Solomon's Equivalent Pipeline Complexity (EPC™) metric using the industry's most accurate methodology for normalizing operational performance data. The EPC metric encompasses factors that account for more than 90 percent of the controllable fixed-costs variability among operators, providing a comprehensive basis for reducing non-volume-related expenditures.
"There is now a near-zero tolerance for negative environmental impacts, which results in an ever-increasing pressure for organizations to improve personnel training, inspection, and maintenance costs," added Jungman. "The need to maintain a high level of pipeline integrity is more critical now than ever before."
For more information about the NGTS Study, visit http://solomononline.com/benchmarking-performance/natural-gas-pipeline/. Interested companies can also contact John Jungman at +1.972.739.1723 or John(dot)Jungman(at)SolomonOnline(dot)com.
About Solomon Associates
Based in Dallas, TX USA, HSB Solomon Associates LLC is the world's leading performance improvement company for energy companies seeking to identify and close gaps in operational performance. Combining proven, patented methodologies with objective data analysis, and led by a team of oil and gas consultants steeped in hands-on operational experience, Solomon consistently helps clients with energy-intensive assets achieve greater efficiencies, enhanced reliability, and improved margins. Solomon is part of HSB Group, Inc. Learn more about Solomon's services at http://www.SolomonOnline.com.