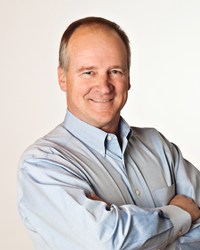 The millions of dollars in performance improvements that we identify for study participants confirm the need for continuous analysis and improvement measured against the industry's best performers.
Dallas, TX (PRWEB) August 06, 2013
Solomon Associates, the leading performance improvement company for the global energy industry, today announced the launch of its 2013 International Study of Plant Reliability and Maintenance Effectiveness (RAM Study) for refineries, chemical plants, and other industrial facilities. The study provides comparative analysis to identify and quantify areas for improved reliability and maintenance performance.
"If your mechanical availability is less than 97% or your maintenance costs as a percentage of plant replacement value (PRV) are greater than 1.4%, then you are experiencing lost opportunities and production along with added unnecessary maintenance costs. Participation in Solomon's RAM Study will assist in revealing substantial and tangible improvement opportunities," said Project Manager Gary Fuller.
Since 1996, more than 8,000 production units have relied on Solomon's RAM Study results to identify improvement opportunities. The RAM Study is based on extensive information collected across all performance facets of reliability and maintenance.
"We have the most comprehensive set of reliability and maintenance benchmarks in the industry," added Fuller. "The millions of dollars in performance improvements that we identify for study participants confirm the need for continuous analysis and improvement measured against the industry's best performers."
The study offers:

Standard metrics for analyzing performance
Simplified web-based input and interface
Rigorous interactive web-based data validation
Gap analysis comparing performance to top performers
Performance comparisons at the production unit and site level
Comparisons across geographic regions
An on-site presentation and detailed review of results
Absolute client confidentiality
The RAM Study has been redesigned to require less time and effort from participants while still providing a level of detail that identifies opportunities for improvements in RAM performance. The redesigned study addresses the latest technologies and methodologies in reliability and maintenance, including:
20 percent reduction in data requirements from the studies prior to 2011
Simplified web-based data input process, allowing multiple, simultaneous users
Auto-validation of data prior to submission
A detailed Opportunities Report for each process unit with prioritization of improvements and their value
Comprehensive study files at the process unit and site level, showing all performance data analysis of study data
An on-site presentation of results for executives and senior managers as well as maintenance managers and reliability engineers
An on-site, detailed review and workshop of the Opportunities Report, enabling participants to identify and prioritize their unique improvements
Participating in Solomon's 2013 RAM Study can help a plant or refinery identify areas for improvement and reduce unit downtime, minimize labor and material overhead costs, increase production capacity without costly capital investment, and improve reliability and maintenance optimization.
To help clients prepare for participation in the RAM Study, Solomon offers in-person and web-based training seminars for data collection and entry, assistance with confidential web-based data input, validation of data to confirm accuracy of input, and an in-person presentation of quantified results to ensure maximization of study benefits. The subscription deadline is October 31, 2013.
Interested companies may learn more about the RAM Study by visiting http://solomononline.com/ram-study-international/ or contacting Gary Fuller at +1.972.739.1816 or via email at Gary.Fuller(at)Solomononline(dot)com.
About Solomon Associates
Based in Dallas, TX USA, HSB Solomon Associates LLC is the world's leading performance improvement company for energy companies seeking to identify and close gaps in operational performance. Combining proven, patented methodologies with objective data analysis, and led by a team of oil and gas consultants steeped in hands-on operational experience, Solomon consistently helps clients with energy-intensive assets achieve greater efficiencies, enhanced reliability, and improved margins. Solomon is part of HSB Group, Inc. Learn more about Solomon's energy benchmarking and consulting services at http://www.SolomonOnline.com.