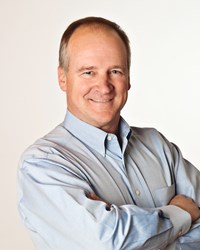 Our experienced consultants provide comprehensive training based on real-world knowledge, industry best practices, and proven methodologies.
Dallas, TX (PRWEB) September 04, 2013
Solomon Associates, the leading performance improvement company for the global energy industry, today announced the availability of six private courses being offered through Solomon University, a technical and management training resource for industry professionals.
"Solomon University's private courses focus on improving company operations and profitability, just like the public courses, but with the convenience and confidentiality of a course specifically designed for a single organization," said Gary Fuller, a project manager at Solomon Associates. "Our experienced consultants provide comprehensive training based on real-world knowledge, industry best practices, and proven methodologies."
The following private courses are currently being offered through Solomon University:

Effective Plant Communications – Communication is vital to the success of any business. Successful operations depend on good communication between shifts as well as between managers and employees. This course teaches communication essentials for every supervisor and employee.
Advanced Communication and Work Styles – This course builds on the Effective Plant Communications course with an emphasis on how an understanding of work styles can greatly enhance clear communication.
Advanced Methods of Supervision – Once the fundamentals of supervision have been developed, higher principles and methodologies can be learned. This course focuses on turning good supervisors into great supervisors with an emphasis on leadership techniques and supervision tools.
Managing Process Plants Effectively – This course is designed to reduce the learning curve for new managers and potential managers who will have responsibilities for management of process plants such as chemical plants and refineries.
Energy Management – Energy costs account for nearly half of a refinery's operating costs in most of the world; in some locations, energy costs are as high as three-quarters of operating costs. Understanding these costs, including Energy Intensity Index™ (EII®) calculations, benchmarking, best practice assessment, opportunity implementation, and development is critical.
How to Use the Data for Fuels Study Participants – This course provides the training necessary to leverage your Worldwide Fuels Refinery Performance Analysis (Fuels Study) data to the fullest extent possible. Practical, hands-on examples demonstrate how to find specific data and illustrate the analysis techniques used by Pacesetters in developing performance improvement initiatives.
These courses offer important insights on how to optimize a plant's operations, improve energy management, and sharpen the skills of managers and employees through improved communications and supervisory techniques.
For more information or to register for a Solomon University private course, please contact Gary Fuller by telephone at +1.972.739.1816 or via email at Gary.Fuller(at)SolomonOnline(dot)com.
About Solomon Associates
Based in Dallas, TX USA, HSB Solomon Associates LLC is the world's leading performance improvement company for energy companies seeking to identify and close gaps in operational performance. Combining proven, patented methodologies with objective data analysis, and led by a team of oil and gas consultants steeped in hands-on operational experience, Solomon Associates consistently helps clients with energy-intensive assets achieve greater efficiencies, enhanced reliability, and improved margins. Solomon Associates is part of HSB Group, Inc. Learn more about Solomon Associates' energy benchmarking and consulting services at http://www.SolomonOnline.com.