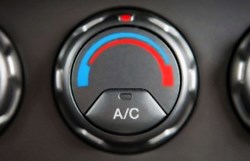 Phoenix, AZ (PRWEB) January 22, 2014
Temperature is an integral part of sleeping comfortably, as both feeling too warm or too cold can affect one's ability to fall asleep and get good quality rest throughout the night. As manufacturers of bedding and mattresses continue focusing on cooler sleep, greater awareness is being brought to the sleep environment and solutions for staying comfortable. In their latest article, blog Sleep Junkie details differences between types of mattresses and offers tips for those who sleep too cold, too hot, or both.
Titled "Bed Too Hot or Too Cold? Find a Solution", the article seeks to help readers choose bedding and mattresses most suited to their needs, and find fixes for temperature challenges in order to get better quality sleep. Sleep Junkie first explains possible causes for feeling too hot or cold, then contrasts the major mattress types, followed with tips sorted by concern.
Sleep Junkie begins by explaining that temperature is not dictated by thermostats alone, as individual's metabolisms and natural predispositions for sleeping warm or cool also come in to play, as do mattress materials and bedding. However, aside from room temperature and clothing, the most controllable aspects of the environment involve beds, which is what the article focuses on.
For each of the five major mattress types including air, latex, memory foam, innersprings and water beds, the blog discusses factors that can influence temperature and offers the average percent of reviewers that complain of sleeping hot on each type for comparison. Sleep Junkie also briefly covers differences within the mattress types, such as divergences between the coolness of traditional and plant-based memory foams.
The second half of the post focuses on solutions for specific concerns like sleeping too hot, too cold, or both, as well as for couples with different preferences. Suggestions include bedding material recommendations, using accessories like mattress pads or heating/cooling pads, and other tips for achieving comfort. Readers are also invited to share what works for them, and to browse Sleep Junkie's range of articles on sleep health and beds.
SleepJunkie.org is a blog dedicated to all things sleep, from mattresses, bedding, to research and more. With a focus on making mattress research easier, the website offers independent assessments and reviews of the latest brands and technologies. Readers also enjoy timely updates on mattress-related news and expert help in selecting the best mattress to fit their needs and lifestyle.