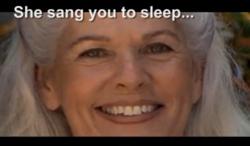 The Senior Emergency Kit is helpful for anyone seeking answers on how to get non medical help to care for an elderly parent - Michael Huth, Image Forward CEO. www.ImageFoward.com
Tampa, Florida (PRWEB) June 30, 2013
Image Forward CEO Michael Huth states, "with the addition of Jonathan Bailie to our already diversified team we are breaking new ground with an internet advertising and marketing campaign that is truly unlike anything we have ever done before." Image Forward has worked with Home Instead Senior Care franchise owners for over four years and have offered a wide range of services such as search engine optimization, directory listing management, social marketing through proprietary ifSocial software, and PPC advertising. "One of the goals of this new program is to make the best possible connection between the senior care services offered by the HISC franchise and their prospective client web visitors", states Bailie. Senior Care service can run the gamut and we are emphasizing what many people truly want, but don't always know how to put into words. The two web platforms offered in the service are BecomeASonAgain and BecomeADaughterAgain.
Many adult children with senior parents coping with Alzheimer's and Dementia, or simply needing some assistance don't know where to turn; this program's intent is to deliver a "senior care emergency kit" that has the answers to many of the most frequently asked questions that come up in situations like this. Any interested party may receive the kit for no cost, and a no cost senior care service consultation is also available to any who seeks a follow up response. There is still no cure for Alzheimer's disease, and to have useful information available on all web portals should help offer some relief and empower those seeking help to take a positive course of action.
About Image Forward
Image Forward, a digital marketing agency, helps our clients to drive revenue by leveraging and building audience engagement through the use of proprietary tools including a high recognition local SEO directory system (if-Places) containing over 105,000 local business listings & automated social content distribution system (if-Social). The company provides turnkey Internet Presence Management Solutions to improve brand visibility by establishing a local search presence & publishing high value content to social portals.