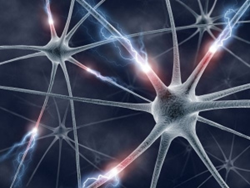 "Words make you think a thought. Music makes you feel a feeling. A song makes you feel a thought." Yip Harburg
(PRWEB) February 19, 2015
"Human Body School" songs and dances are an exciting way to learn human anatomy and body systems through an arts integrated approach. Songs to Educate is showcasing songs 'hot off the press' that will appear on the Spring CD release. One of the newest songs on the album is entitled "Feeling Language".
To enjoy Songs To Educate's newest song "Feeling Language", click here to navigate to the Songs To Educate online Jukebox.
Part of understanding oneself and one's body is to do with emotional intelligence. The song "Feeling Language" encourages children to find the language to navigate and express one's feelings and emotions. It is part of an Emotional Intelligence teaching toolkit adapted from groundbreaking research.
A genuine approach to fostering the intelligence of the heart to help children navigate a vast range of feelings and emotions is integral to education and development. Music, singing, rhythm-making, moving and dancing are potent tools in this approach.
"Getting to know yourself and your body is an adventure," says Paul Zeir, co-founder of Songs To Educate. "To learn about the marvelous human body machine, its functions and systems, its inter cooperation and 'teamwork' through an arts integrated approach delights young minds and bodies. Then, to enter the wonder of what we are inside this extraordinary body - that's where the real adventure begins."
"'Emotional intelligence," continues Zeir, "is an important tool in any educator's teaching toolkit. The cultural lexicon of 'feeling language' is limited to superlatives and empty adjectives. Helping young lives expand their vocabulary of feeling is helping them to navigate their inner life. That's where the song 'Feeling Language' comes in as a springboard."
Talking Hands Talking Feet, the teaching artistry of Songs To Educate has developed a versatile arts integrated curriculum along with their pioneering Professional Development program to assist parents and teachers in bringing greater depth and appreciation to a variety of core themes, including human body explorations.
Their visionary "Human Body School" includes essential anatomy and body systems, health and nutrition; but also engenders self-respect, self-discovery and compassion for others through a vibrant array of integrated song and movement theater.
*****
Songs To Educate aims to bring children of the 21st century into new and sustainable ways of learning that respect the natural intelligence and sanctity of human life. Human Body School songs and movement theater represent an accessible, engaging new pathway of education for parents and teachers worldwide.
The Songs To Educate supplemental arts activities help make curriculum content stick. The programs also help to close the literacy gap through language rich songs, provides daily physical activity and promotes engaged, happy learners. It is user friendly and support is available.
Sign up to receive the Sparks Newsletter including Songs To Educate Professional Development workshops in your area.
The mission of Songs To Educate is to provide bright tools to integrate connective song and movement arts in learning every day. These thoughtful songs accompany and encourage young lives on the human journey. Yes, each song correlates within curricular requirements, whether social studies, language arts, math or one of the sciences, but always in the context of the fertile wonder: What is possible for human life?
Click here for reviews and video testimonials from educators who have implemented Songs To Educate programs in their classroom.
About Song To Educate by Talking Hands Talking Feet:
The founders Paul and Melanie Zeir have been working directly with over 5,000 children since 1997 to inspire and educate through music and movement. This impressive resource for ages birth through twelve years is available online at http://www.SongsToEducate.com.