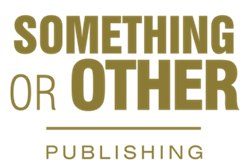 Our vision is that the earth is but one country and mankind its citizens.
Madison, WI (PRWEB) March 22, 2014
Something or Other Publishing (SOOP) continued expanding its global reach this week, both in word and in deed, issuing revised vision and mission statements and announcing its sponsorship of a forward-thinking charity event in Chennai, India.
The event, which will be held on the evening of Tuesday, March 25, is entitled "Enlightening Youth in the Pursuit of Universal Peace and Coexistence," and features two prominent speakers. Dr. Ramu Manivannan, a professor at the University of Madras, will address the implications, present and future of the current issues facing the nation of Tibet. Dr. Radhika Nanwani, B.D.S., former Medical Officer of the Dental Department of Punjab Association, will discuss the Baha'i contribution to universal peace and harmony. Both speakers will emphasize interaction and participation from the audience, which will be comprised of youth from India as well as young refugees from Tibet and Sri Lanka.
"Our goal is to revitalize youth from different spheres towards brotherhood and social action," said Michael Hubert, whose non-profit charity organization, Shabnam Resources, organized the event. Shabnam is focused on community welfare measures, education, livelihood, and medical support for children from rural and semi-urban areas in India.
SOOP will lend financial sponsorship to the Chennai event and will also make a donation to the Tattvamasi Educational Charitable Trust, which supports old age homes and orphanage centers. SOOP's founder, Wade Fransson, saw the event as a good opportunity to give back to the state of Tamil Nadu for its Governor's recent inaugural speech and strong support of the RIPE Global conference, where Fransson gave a series of lectures on "The Heart of Business" in early March.
The sponsorship also fits perfectly with SOOP's new vision and mission statements, which Fransson announced this week. "Our vision is that the earth is but one country and mankind its citizens. Our mission is to reach them all, and to give each one a voice."
About Something or Other Publishing:
Something or Other Publishing, LLC is a new concept in publishing that seeks to connect authors and readers like never before. Its democratized selection process and subsequent focus on author education, empowerment, and encouragement is designed to provide a platform for a new generation of talented writers. The company is based in Madison, Wisconsin.
###