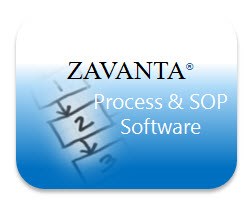 "We've seen a surge in inquiries and new customers driven by the need to update SOPs quickly and roll out new procedures to staff to meet CFPB requirements.
St. Louis, MO (PRWEB) July 16, 2013
The challenge of maintaining clear, accurate standard operating procedures has recently come front and center for most banks and financial institutions because of the looming January 2014 deadline to be compliant with new regulations from the Consumer Financial Protection Bureau. In a recent speech to The Exchequer Club in Washington D.C., CFPB Director, Richard Cordry identified "updating policies and procedures and providing staff training" as core components in the "checklist of things to do before the rules take effect." This is often a major challenge in complex operations--especially for non-depository institutions such as mortgage companies, and debt collection companies who are less used to such regulatory oversight. In seeking better solutions to the SOP and compliance challenge, more and more financial companies are discovering and adopting Zavanta Process and SOP software from COMPROSE Inc.
According to the COMPROSE Marketing Department, "We've seen a surge in inquiries and new customers driven by the need to update SOPs quickly and roll out new procedures to staff to meet CFPB requirements. There has been so much interest, we prepared a short Executive Brief, available by request, outlining how ZAVANTA software is being used in the Banking and Financial Services Industry. What we have found is that many banks and financial services organizations lack a formal system to capture and communicate consistent operating procedures and standards to all affected staff—relying on individual managers and supervisors to communicate correct procedures and maintain accountability. General-purpose tools lack the intelligence and structure needed to ensure standardization and quality. Word processing documents, printed P&P manuals in binders, random email threads, and even 'sticky notes' are often applied haphazardly to communicate SOPs and these methods are proven ineffective, costly and error-prone. In the financial industry, intense regulatory and competitive pressures make this especially problematic. Inaccurate, unclear procedures and process inconsistencies cause non-compliance and productivity roadblocks."
"Zavanta software is a comprehensive system that is fast to deploy, easy to maintain, and provides necessary control and security. Using Zavanta and our proven implementation process, organizations can address serious operational issues immediately. The Zavanta SOP software system gives organizations a systematic way to establish accountability and give employees clear direction. Zavanta captures best practices, standardizes processes, and distributes 'how to' knowledge online over the web or corporate intranet."
Since 1987 COMPROSE, Inc. has worked with hundreds of organizations to streamline and standardize their operations. COMPROSE is a single-point resource for any organization that wants to bring more structure to the people side of their business. Hundreds of organizations already use COMPROSE's Zavanta software to standardize operating procedures and best practices. The COMPROSE website highlights client success stories including improved performance, faster ramp-up, reduced training costs, and streamlined regulatory compliance.
COMPROSE Zavanta® software breaks through the limitations of conventional approaches with a faster, better way to capture, maintain, and deliver clear standard operating procedures, policies, training manuals and work instructions that employees actually use and understand--accessible 24/7 from their browsers.
COMPROSE also provides informational whitepapers and authors a series of blogs on operations improvement and training including corporate training best practices, and Policy and Procedure Best Practices focused on getting the highest return on investment.