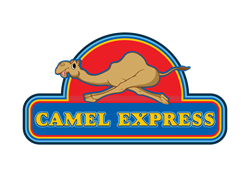 We are here to help one another.
Nashville, TN (PRWEB) February 18, 2015
The Camel Express, an East Nashville based express tunnel car wash has announced a strategic partnership with the East Nashville based charity organization Sophia's Heart.
Camel Express founder Read Hauck states, "We have been searching for a charitable organization to align ourselves with and allocate whatever resources possible to assisting in their development for years to come. Sophia's Heart approached us last month regarding a partnership and we were happy to accommodate".
Sophia's Heart provides free transitional housing in Nashville to families experiencing homelessness. Its individualized comprehensive treatment program includes: Financial management (personal savings and budgeting), Educational classes (tutoring and parenting classes, GED referral, etc.), Family engagement (anger management, conflict resolution, marriage counseling, etc.), Career assistance (exploration of different career options, life skills development, resume building, and job search assistance), and Spiritual enrichment (personal development and image consulting).
When families are ready to leave the program, Sophia's Heart collaborates with other community partners to provide the best possible solutions for those families to secure affordable housing.
"The nature of the partnership has yet to be defined, but the ultimate goal is to assist the program in whatever way possible to help make the community we live in a better place" says Hauck.
The Camel Express Car Wash is planning to be the longest tunnel car wash in Nashville. With a 130-foot express tunnel, they will offer the latest car wash technology throughout the tunnel to provide customers with the cleanest car possible in the shortest amount of time. There will also be an area for free unlimited vacuum use at one of 20 vacuum/inspection stations.
This particular car wash will employ the latest in customer-focused technology. Beginning with a Camel Express mobile app that will accept payment using the new ApplePay payment system as well as PayPal's new Ibeacon payment technology which senses when the customer pulls onto the premises and initiates payment via smartphone without the driver even having to roll the window down.
The Camel Express is constructing a state of the art tunnel light show using elements such as lasers and LED strobe lights to ensure the customers are entertained while they are on site. Pricing will start at $5.00 for a basic wash and there will be larger wash packages available. There are discounts associated with the monthly-unlimited wash club memberships that will be offered. For more information, you can visit the website or find the Camel Express Auto Wash on Facebook where there are weekly contests and regular giveaways to assist in building a fan base prior to opening in January. Also, locations 2, 3 and 4 have already been identified and Camel Express will be announcing the future expansion plans in the coming months.