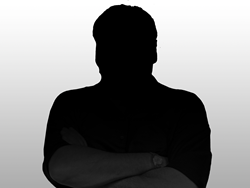 You need more than that [a will], especially if you have assets over as little as $500,000.
Boston, MA (PRWEB) August 27, 2013
UltraTrust.com, founded by Estate Street Partners as an informational website on expert irrevocable trust and estate planning, has recently reviewed James Gandolfini's estate planning and will document (3) to determine if Mr. Gandolfini made the best choices for his family [Surrogate's court of the State of New York, County of New York, File No. 13-2546, (2013)].
On June 19, 2013, Reuters reported that James Gandolfini died in Rome, Italy (1). He was the actor that played Tony Soprano on the hit series "The Soprano's." A hospital source said It was confirmed by autopsy it was a heart attack.
It appears that some estate planning lawyers as outlined in a report by Fox News (6) have deemed Mr. Gandolfini's estate plan as less than ideal and some critics have argued that he could have done much more to save from paying so much in taxes according to elderlawanswers.com (5).
William Zabel, an estate planning lawyer who has represented the likes of billionaire George Soros and Howard Stern, has largely criticized and attacked James Gandolfini's estate plan in the story by Fox News (6).
There have been reports that his estate is estimated at around $70 million, but Gandolfini's estate lawyer informed The New York Times that this is not accurate. However, he did state Gandolfini's estate was substantial also noted at CNBC (4).
Despite the criticism of Mr. Gandolfini's estate planning, UltraTrust.com believes that the critics could be wrong and perhaps Mr. Gandolfini did make the right choices for his family.
"Look, a will is a great way to make sure your minor children have good people to raise them, but other than that, they don't do nearly enough for 90% of people," explains Rocco Beatrice, Managing Director of Estate Street Partners, LLC.
"You need more than that [a will], especially if you have assets over as little as $500,000."
James Gandolfini certainly had assets, although no one is quite sure what his net worth is according to CNBC (4). Celebritynetworth.com estimates it to be $70 million (2), although the New York probate petition and court documents (3) puts the property going through probate in NY at $1 million to $5 million. Why such a big difference? What happened to the other $65 million?
"When you have a trust, whether revocable or irrevocable, those assets do not go through probate, so they would not show up in a probate filing. Yet another explanation could be that these are the only assets he had in the state of NY," explains Mr. Beatrice.
"In fact, with the right type of trust they wouldn't show up as part of his estate anywhere."
UltraTrust.com believes one of the main advantages of having a trust is the privacy issue.
UltraTrust.com further explains that no one needs to ever know how much your children have inherited, because either it has not gone through probate so there is no public record, or, the trust continues to hold the assets, so the children, in this case, do not really own the assets anyway.
The fact that there is a discrepancy between Mr. Gandolfini's net worth and the amount going through probate tells us that there must be additional assets somewhere. UltraTrust.com found Mr. Gandolfini left a little evidence of his estate planning prowess; he reportedly left a $7 million dollar life insurance account in an irrevocable life insurance trust (ILIT) for his son verifies elderlawanswers.com (5).
"Putting a life insurance policy in a trust is a smart thing to do, depending on the situation. Mr. Gandolfini was able to pass $7 million on to his son tax free without even having to wait for the assets to grow," explains Mr. Beatrice.
"In fact, he most likely used his gift tax exemption to pay the premiums and therefore contributed even more tax free."
What does the combination of the asset discrepancy and the sophisticated life insurance instrument say about the will that some estate planners are criticizing as stated by Fox News (6)?
The will probably doesn't matter.
"I believe Mr. Gandolfini knew that he would never spend $70 million, so he put most of it in trust for his beneficiaries," hypothesizes Mr. Beatrice.
"Where did the rest of the assets go if not to trusts then?"
The planners at UltraTrust.com estimate that Mr. Gandolfini could have created multiple trusts for his multiple descendants. If they are solid irrevocable trusts, like the UltraTrust, then those assets would have also been protected during his life.
"It seems so common that a celebrity is being sued or some famous wealthy person has died in the news. There really is no better way to protect assets than with an irrevocable trust."
UltraTrust.com credits the irrevocable trust as a safe owner for assets that is managed by the trustee who is contractually obligated to follow the rules set forth by the individual who funded the trust.
In this way, trust assets are no longer owned by the individual who put them in the trust. So if that individual gets sued or files for bankruptcy, those assets aren't included as assets available to pay a creditor's' claim after a certain period of time - also know as a statute of limitations for gifts. This varies slightly state to state but is generally 4 years.
UltraTrust.com additionally deems a trust can last through many lifetimes and keep assets safe while allowing the beneficiaries access to the funds.
"In other words, the children can still benefit from the assets in the trust, but if they do something foolish, they won't lose anything," clarifies Mr. Beatrice.
UltraTrust.com regards Mr. Gandolfini as intelligent enough to hire someone who specializes in estate planning, so hopefully all of the estate planning options were explained to him thoroughly.
"An irrevocable trust can keep other people's noses out of your business, protect your assets and continue to protect through the beneficiaries lives, long after you are gone," asserts Mr. Beatrice.
"Exactly what a celebrity or any person of wealth needs."
Those at UltraTrust.com are convinced the will, in Mr. Gandolfini's case, is probably just the tip of the iceberg, and not a terribly important one.
To learn how to protect assets save on estate taxes and probate costs visit UltraTrust.com, the irrevocable trust experts. Visit MyUltraTrust.com to set up a DIY irrevocable trust plan.
###
About Estate Street Partners (UltraTrust.com):
Assets can be protected from frivolous lawsuits while eliminating your estate taxes and probate, and also ensuring superior Medicaid asset protection for both parents and children with their Premium UltraTrust® Irrevocable Trust. Call today at (888) 938-5872.
Sources:
1 - reuters.com/article/2013/06/21/people-gandolfini-autopsy-idUSL5N0EX14V20130621 June 21, 2013
2 - celebritynetworth.com/richest-celebrities/actors/james-gandolfini-net-worth/ July 22, 2013
3 - documentcloud.org/documents/729062-gandolfini-probate-petition.html July 1, 2013
4- cnbc.com/id/100910985 July 26, 2013
5 - elderlawanswers.com/was-james-gandolfinis-will-a-mistake-12363 July 29, 2013
6 - foxnews.com/entertainment/2013/07/06/gandolfinis-estate-may-take-30-million-tax-hit-report-says/ July 6, 2013
7 - ultratrust.com July 27, 2013