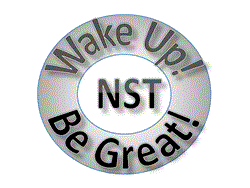 I am here to tell you that yes, the sixth sense is real. And yes, you have it!
(PRWEB) August 06, 2013
Ever wondered about having intuitive and psychic abilities that are undeveloped? Are trustworthy psychic abilities that mysterious or rare? Martha Soria-Sears is from a family where generations of women were born with their psychic abilities fully awake. Martha has dedicated over 40 years of her life to further developing her psychic abilities, understanding how they work, and teaching others how to awaken their own dormant abilities. What makes Martha's coaching unique is her ability to combine science and metaphysics to better understand how these abilities work, and how they can be applied in a practical manner to enhance and improve one's life.
And now she is ready to pass that information on through a powerful webinar series: "Awaken Your Intuition".
Martha shares her amazing gifts and those interested can follow Martha and learn from her directly. Each month a new topic is explored. Viewers will learn about a different aspect of their own psychic abilities. These hour-long classes, backed up by 40+ years of research and experience, are informative, fun, and easy to follow. Attendees are able to ask questions during class, and keep the PDFs and recordings for future reference.
Upcoming topics:

August: "Activate your energy healing abilities"
September: "Tapping for health, wealth, love and spiritual awakening"
October: "Intuitive reading techniques, including awakening your channeling abilities"
This valuable weekly webinar is available for a subscription of only $29 per month. Start or cancel at any time.
If a class is missed a recorded version and PDF of the webinar will be sent out. Contact us today to start your intuitive journey.