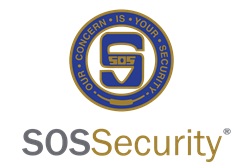 This win not only exemplifies the hard work and dedication of our team, but it reinforces the value of our international partnerships, and our ability to deliver excellence worldwide."
Parsippany, New Jersey (PRWEB) April 19, 2017
SOS Security LLC, one of the nation's largest privately-owned security companies, and its partner, Guardsman Limited, have been awarded a five-year USD $30 million recompete contract by the Department of State (DOS) to provide security services for the U.S Embassy in Kingston, Jamaica.
Under the contract, the SOS-Guardsman Joint Venture will continue providing a secure environment for the DOS to conduct its mission and help to protect U.S. personnel and property.
"I am honored that the DOS has again chosen the SOS-Guardsman Joint Venture to safeguard the U.S. Mission in Kingston," said Edward B. Silverman, Chairman and Chief Executive Officer of SOS Security, "This win not only exemplifies the hard work and dedication of our team, but it reinforces the value of our international partnerships, and our ability to deliver excellence worldwide."
SOS Security is a top-tier US-based security provider with global capabilities. Through international joint ventures and strategic partnerships, SOS Security also secures the U.S. Embassy and Consulates in Brasilia, Rio de Janeiro, Sao Paulo, Recife, Belo Horizonte, and Porto Alegre, as well as corporate clients throughout the world.
About SOS Security LLC
Founded in 1969, SOS Security is one of the largest privately-owned security companies in the U.S. with more than 7,500 security professionals working domestically and around the world through foreign regional joint ventures and strategic partners. A proven leader in the Security and Protective Services industry, SOS Security is headquartered in Parsippany, NJ and has offices throughout the United States and resources throughout the world.
SOS Security's business lines include Executive/Close Protection services for Fortune 1000 corporate executives and high-profile individuals around the world; Investigative, Management and Consulting Services; as well as Fire/ Life Safety Services. In addition, SOS Security provides highly qualified and trained security officers for clients in various industries such as: Technology/ Communications; Government; Embassies and Consulates; Public Utilities; Education Facilities/Campus Security; Hospitality/Leisure/Hotels, Retail/Shopping Centers; Media/Entertainment; Commercial/ Residential Real Estate; Pharmaceutical/Healthcare/ Hospitals; Manufacturing/Warehouse/Distribution; and Financial/Banking.
Learn more about SOS Security's capabilities and careers at http://www.sossecurity.com.