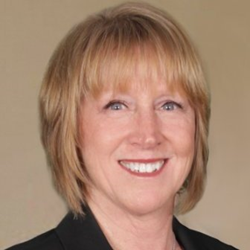 "Her proven leadership and dedication will enhance client partnerships and support continued growth within the region."
Parsippany, New Jersey (PRWEB) June 27, 2017
SOS Security LLC, one of the nation's largest privately-owned security companies, announced today that industry veteran Rebekah Wells has joined its executive team as Senior Vice President and Regional Director in charge of West Coast Operations, which includes California, Nevada, Oregon, Washington, and Hawaii.
Wells brings more than 25 years of private security experience to SOS Security. She joins SOS Security from Allied Universal Security Services, where she served as a Vice President of Operations in the Southwest Region. She also held executive positions with Guardsmark, LLC.
"Rebekah has demonstrated her ability to successfully create, manage and grow a high-quality security program, and we look forward to leveraging that expertise," said SOS Security Chairman and Chief Executive Officer Edward B. Silverman, CPP. "Her proven leadership and dedication will enhance client partnerships and support continued growth within the region."
"I am honored to join SOS Security," added Wells. "I look forward to utilizing my leadership and management experience to shape the future of one of the nation's leading and progressive providers of security solutions."
Wells is a member of the American Society of Industrial Security (ASIS) International, and has served as a Senior Regional Vice President. She holds a B.A. in Political Science from California State University, San Bernardino, and is a Certified Protection Professional (CPP).
About SOS Security LLC
Founded in 1969, SOS Security is one of the largest privately-owned security companies in the U.S. with more than 8,000 security professionals working domestically and around the world through foreign regional joint ventures and strategic partners. A proven leader in the Security and Protective Services industry, SOS Security is headquartered in Parsippany, NJ and has offices throughout the United States and resources throughout the world.
SOS Security's business lines include Executive/Close Protection services for Fortune 1000 corporate executives and high-profile individuals around the world; Investigative, Management and Consulting Services; as well as Fire/ Life Safety Services. In addition, SOS Security provides highly qualified and trained security officers for clients in various industries such as: Technology/ Communications; Government; Embassies and Consulates; Public Utilities; Education Facilities/Campus Security; Hospitality/Leisure/Hotels, Retail/Shopping Centers; Media/Entertainment; Commercial/ Residential Real Estate; Pharmaceutical/Healthcare/ Hospitals; Manufacturing/Warehouse/Distribution; and Financial/Banking.
Learn more about SOS Security's capabilities and careers at http://www.sossecurity.com.