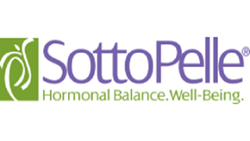 I hope we can lead by example as well when it comes to corporate responsibility and giving back to our communities. Dr. Gino Tutera
Scottsdale, AZ (PRWEB) December 04, 2014
Corporate social responsibility (CSR) is a critical aspect to any company, but for SottoPelle®, an international medical bio-identical therapeutic company, it remains a cornerstone.
Founder Dr. Gino Tutera, MD, FACOG, aims to embrace a leadership role in corporate social responsibility, encouraging others for a positive impact on the patients, community and medical field. Efforts in late 2014 included a national collection and drop-off campaign for Toys for Tots at all participating SottoPelle® locations. Helping children enjoy the holiday season with a donation is encouraged at any Tots for Tots donation location.
National sponsorship for the HOF Players Foundation will continue in 2015, diversifying into helping all athletes overcome medical concerns and issues that can be addressed by SottoPelle® Therapy. Bio-identical hormone therapy is commonly thought of as treating only menopause or andropause, but there are many other proven medical applications. The therapy has shown to be highly effective in treating Parkinson's, Alzheimer's, Traumatic Brain Injury and other diseases.
The support of the HOF Players Foundation was the first of many initiatives that SottoPelle® has in the pipeline for the coming year. Other endeavors include an ongoing series of public events in Phoenix, Ariz., to support Parkinson's patients and promote further research.
SottoPelle® will participate in the All Star Parkinson's Conference on January 24 at Paradise Valley Community College in Phoenix, Ariz., hosted by the Baehr Challenge for Parkinson's Research to further education and awareness about new developments and treatments for the disease. Dr. Tutera will join other leading doctors, researchers and medical providers in the Parkinson's treatment field. This team of specialists will be making educational presentations at the event.
By teaming up with the Muhammad Ali Parkinson Center Community Outreach and Wellness Center in Phoenix, Ariz., SottoPelle® shares the foundation's mission to provide community integration, therapy and support for Parkinson's patients and caregivers. These events represent just some of the many ways that SottoPelle® is stepping up its corporate responsibility and social outreach efforts locally and nationally. More information on how to get involved can be found on the SottoPelle website at http://www.sottopelletherapy.com/parkinsons-disease-3/.
As the founder of SottoPelle®, Dr. Tutera, has been has been a pioneer and medical leader for decades. Dr. Tutera states: "I hope we can lead by example as well when it comes to corporate responsibility and giving back to our communities."
The SottoPelle® "Commitment to Community" will offer various sponsorships and assistance to those in need. The SottoPelle® team includes physicians and staff committed to not just simply providing medical therapies across the globe, but also helping to support the patient communities.
About SottoPelle:
SottoPelle®'s mission is to serve as the bio-identical hormone therapy company of choice by consistently providing service excellence and therapy that is science-based and dosed on every individual's needs. These therapy solutions can help men or women for many different health issues. For more information about SottoPelle® or to get involved with its corporate responsibility initiatives, please visit http://www.Sottopelletherapy.com.
About HOF Players Foundation:
The HOF Players Foundation commitment is to assist and honor the Hall of Fame Players who are the legacy of the NFL and through their talent have made immeasurable contributions to the sport of football, particularly those who played the game in the early years and are facing difficulties long after the conclusion of their football careers.
About Baehr Challenge for Parkinson's Research:
A nonprofit organization dedicated to raising awareness and funds for Parkinson's disease research and to benefit the Muhammad Ali Parkinson Center in Phoenix and the Michael J. Fox Foundation.
Photo Credit: Photos courtesy of the Baehr Challenge for Parkinson's Research