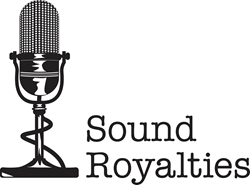 Sound Royalties was very proud to serve as one of the sponsors of this year's Razor & Tie Synch Writer Camp, in partnership with First Tennessee Bank.
Nashville, TN (PRWEB) June 30, 2017
Earlier this month, 80 talented songwriters from the Nashville area and beyond brought together their talents for a week to create roughly 75 all-new songs. This mass collaboration, which took place June 12-16, occurred at Razor & Tie Music Publishing's 6th Annual Synch Writer Camp. Sound Royalties, LLC and First Tennessee Bank were proud to serve as sponsors to help make this year's camp possible.
During the week-long creative event, attendees split into small groups at 20 studios across Music City. Each group worked together to produce a full song each day, with help and guidance from the Razor & Tie synch team. Every night of the camp also featured a different activity for the attendees to enjoy across the Nashville music scene. On the final day, everyone gathered at a closing brunch to listen to the music created by the various groups and celebrate the talent presented.
The dozens of exciting new works created at the camp are now being pitched for licensing throughout the entertainment industry, creating incredible opportunities for each of the songwriters in attendance.
"Sound Royalties was very proud to serve as one of the sponsors of this year's Razor & Tie Synch Writer Camp, in partnership with First Tennessee Bank," said Sound Royalties Founder and CEO Alex Heiche. "It's always great to have dozens of gifted songwriters bringing together their talents to shape new works of musical art that would have never come to exist otherwise. In addition to being inspiring and facilitating an incredible environment of collaboration, these events are invaluable to help young or novice songwriters hone their craft and break into the music scene."
First Tennessee Bank's Music Industry Group Executive Vice President Andrew Kintz added: "First Tennessee Bank, along with Sound Royalties, is committed to helping advance Nashville's music community, both through funding options that help more established professionals advance their careers, and by supporting important events like this that support more early-stage talent. As an active part of the Nashville community, we were proud to help sponsor this songwriter camp and be a part of its success."
Both Heiche and Kintz are proactive advocates for the music industry and songwriter rights. Their work with a variety of organizations from MusiCares to numerous Performing Rights Organizations underscores their personal and professional commitment to helping build a better future for music professionals.
Sound Royalties strongly supports beneficial songwriter camps like the Razor & Tie Annual Synch Writer Camp, and is open to sponsoring similar events in the future.
About Sound Royalties
Founded by CEO Alex Heiche, Sound Royalties, LLC is a privately-owned specialty finance firm that helps music industry professionals fund personal and professional projects while allowing them to retain the rights to their music and royalties. The company's core business is offering royalty financing of anywhere from $5,000 to $10 million, without having to deal with credit issues, while preserving all rights to the artist's music. To date, Sound Royalties, LLC has worked with a wide range of leading music industry professionals, including Grammy Award winners, platinum recording artists and notable music industry executives in every genre. Learn more at http://www.soundroyalties.com.
About First Tennessee Bank
First Tennessee Bank's Music Industry Group is dedicated to serving the music industry exclusively and has extensive, hands-on experience hitting the right financial notes for our clients. The group services record labels, publishing companies, performing artists and groups, booking agencies and agents, and numerous other segments of the industry. Learn more at https://www.firsttennessee.com/corporate/products-and-services/credit-and-financing/specialty-lending/music-industry.