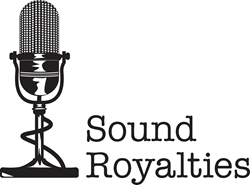 "We are proud to support vital camps like this which help young industry talent grow, and we can't wait to share our newest episodes of Between The Notes and Green Room Sessions with the world."
LOS ANGELES (PRWEB) September 11, 2018
Leading music finance company Sound Royalties today announced that they will be filming episodes of original programming "Between The Notes" and "Green Room Sessions" at this week's ASCAP and DEL Records L.A.-based songwriter camp to help support and promote the participating creatives. Geared towards Latin-genre songwriters, the camp is taking place at DEL Records' headquarters in Los Angeles, California on September 10 - 13.
The camp, supported by Sound Royalties, will provide up-and-coming songwriters with expert guidance and hands-on experiences to help build their careers. Featured writers at the camp will include Adiran Piergostino, Daniel Santacruz, Jerry Demara, Hector Guerrero, Maria Fernanda Diaz, Moises Arellanes and Yoel Henriquez. The event will close with a final celebration of all participants and supporters of ASCAP and DEL Records.
Sound Royalties' popular Between The Notes and Green Room Sessions series each highlight experienced, influential and talented professionals in the industry. On each episode, musical guests share their story, their talents, and monumental experiences they've had in their career in music. Featured guests on the shows have included GRAMMY Award-winning musical composer and record producer Jerry "Wonda" Duplessis, GRAMMY nominated, multiplatinum record producer and songwriter Tommy Brown (TB Hits), virtuous guitarist and songwriter Phil Brown and many more.
"We are excited for this opportunity to support and highlight the Latin music community, and we're thrilled that ASCAP and DEL Records have allowed us to take our popular web series to their event," said founder and CEO of Sound Royalties Alex Heiche. "We are proud to support vital camps like this which help young industry talent grow, and we can't wait to share our newest episodes of Between The Notes and Green Room Sessions with the world."
About Sound Royalties
Founded by CEO Alex Heiche, Sound Royalties, LLC is a privately-owned specialty finance firm that helps music industry professionals fund personal and professional projects while allowing them to retain the rights to their music and royalties. The company's core business is offering royalty advances of anywhere from $5,000 to $10 million, while preserving all rights to the artist's music. It does this by advancing artist, producer and songwriter royalties paid through music labels, distributors, publishers and PROs such as SoundExchange, BMI, ASCAP, SESAC and many more. To date, Sound Royalties, LLC has worked with a wide range of leading music industry professionals, including GRAMMY Award winners, platinum recording artists and notable music industry executives in every genre. Learn more at https://soundroyalties.com.