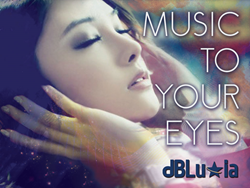 dBLuxia, the innovative way to think about, and appreciate, your music.
(PRWEB) May 18, 2015
Reversing the outdated notion that an entertainment center's speakers must be heard but not seen, dBLuxia (http://www.dbluxia.com) is the company that designs and produces unique and customized speakers that stand out in any home or business for display as works of art.
The limited edition Optima line encases the speaker technology in a 3-dimensional sculpture design. At the same time, the My-Pigma line of speakers further personalizes the experience, transforming any submitted drawing, painting, poster, or other image into a hand-made, framed object d'art that is also a unique, top-of-the-line sound system.
"These are pieces of art that turn heads and become the focal point of any room they are in," says Clint Legnani, dBLuxia founder. "Adding to that is the quality of sound which makes for a consuming visual and auditory experience in any home or office." Bluetooth technology eliminates unsightly speaker wires.
Speaker/technology: 2 Woofers of 5", 2 Tweeters of 1", 240 Watts Peak Power Handling, 120 Watts RMS Power, Indoor Use, Wireless, Bluetooth Technology, Battery Life 8-10 hrs, Wires are Included and Batteries are Included.
Our products will be available starting May 25th 2015 on our Kickstarter's campaign.
Visit http://www.dbluxia.com for more information. Watch our video https://youtu.be/bzZu37UM69M , like and share dBLuxia on Facebook https://www.facebook.com/dbluxia.