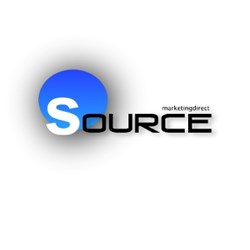 (PRWEB) February 22, 2014
Source Marketing Direct® will be representatives of the direct marketing industry when they attend the upcoming Sales Conference in London. Managing director Hector Montalvo at Source Marketing Direct® has also been named as a keynote speaker at the conference. Hector Montalvo regularly receives invitations to speak at industry events such as these and commits to at least one speaking engagement per month. Hector Montalvo has travelled throughout the UK and is a strong advocate for entrepreneurship amongst the younger generation.
About Source Marketing Direct: http://sourcemarketingdirect.com/about-us/
The Sales Conference that Hector Montalvo and his team at Source Marketing Direct® will attend on 23rd February 2014 will take place at London's Grand Connaught Rooms. This stunning venue is one of the capital's premier event venues. Located in Covent Garden in Central London, the Grand Connaught Rooms boasts a selection of 37 unique conference, meeting and training rooms. From the Drawing Room, which has a capacity of 200 to the iconic Grand Room which can accommodate up to 1,000 people, this venue is suitable for any event.
The event is being held as an opportunity to offer training and advice for professionals looking to improve their performance. The Source Marketing Direct® team always strive to improve their business performance. Earlier this year, Hector Montalvo was recognised for his efforts by winning 'Business Owner of the Year' at the Annual Sales Awards. However, this hasn't stopped Hector Montalvo from bettering his business. He is always keen to learn new strategies and achieve more success; and believes that attending such conferences is an excellent way of doing this. The upcoming conference will allow small business owners from across the UK to collectively share ideas and their experiences, which other attendees can learn from.
Source Marketing Direct® is an outsourced sales and marketing firm located in Southwark, London. The firm specialises in direct marketing techniques, and execute compelling marketing campaigns for their clients within the telecommunications, non-profit and energy sectors. Managing director Hector Montalvo at Source Marketing Direct® is very excited about speaking at the event. His previous engagements have included hosted a seminar in December 2013 for start-up businesses, as well as speaking in both English and Spanish at a Sales Conference in Madrid in October 2013.