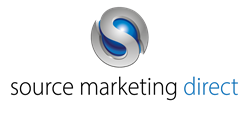 The first event will kick off on Thursday 11th August
(PRWEB) August 11, 2016
London-based outsourced sales and marketing company Source Marketing Direct are getting prepared for the series of events they will be attending this week.
About Source Marketing Direct: http://sourcemarketingdirect.com/
The first event will kick off on Thursday 11th August where business associates will gather at the London Hilton Bankside hotel, where the firm's Managing Director Hector Montalvo will be speaking on the subject of leadership and developing individuals.
Then on Friday 12th August, the event will see the top 20 best performing sales and marketing entrepreneurs since the 2016 Sales and Marketing Awards Gala come together at the London Hilton Bankside to discuss the last 20 weeks and areas in which they can improve as they get ready for the last quarter of the year.
To final meetings are set to take place on Saturday 13th August, which will see the top performing sales and marketing associate from each of Source Marketing Direct's offices across the UK gather from 8am-12pm to discuss their situations and develop a game plan (winning strategy) to finish the year stronger than how they started. Then from 12pm-5pm Source Marketing Direct will complete a yearly review of their progress and success so far in 2016 and establish a direction for the end of the year to ensure they start 2017 on a great note. The conferences will be followed by a drinks reception on a rooftop bar and dinner.
Source Marketing Direct is an outsourced sales and marketing company based in London. The firm specialises in a unique form of direct marketing which involves creating personalised campaigns that accurately represent their clients' brands. The idea of these campaigns is to connect with consumers on a personal basis through face-to-face marketing techniques, which helps to create long-lasting business connections between brand and consumer. This often leads to increased customer acquisition, brand awareness and brand loyalty for their clients.
The Managing Director of Source Marketing Direct, Hector Montalvo is a regular motivational speaker and has over 14 years' experience in the outsourced sales and marketing industry; for this reason, he is regularly chosen to speak at these events to offer advice and knowledge to other business professionals.