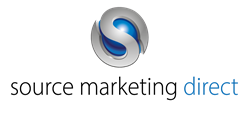 "It was a true pleasure to host this event on Saturday and to see the potential our future leaders have to offer."
London (PRWEB) April 27, 2016
On Saturday 23rd April 2016, Source Marketing Direct hosted this quarter's Rising Star Seminar. The event took place at the new Hilton London Bankside and was aimed at newcomers to the outsourced sales and marketing industry. Hector Montalvo, CEO of Source Marketing Direct says: "It was a true pleasure to host this event on Saturday and to see the potential our future leaders have to offer." Attendees came from all over the UK and Ireland. The seminar was focused on leadership and celebrating the success of some of the industry's top performing rising stars. Topics included 'From Good to Great', 'Customer Experience', 'Networking' and 'Industry Updates'. The seminar was followed by a networking event.
About Source Marketing Direct: http://sourcemarketingdirect.com/
Source Marketing Direct had chosen this particular venue due to its central location. The Hilton London Bankside is located in the heart of SE1, only a stroll away from London's most visited landmarks, such as The Shard, Tate Modern and Shakespeare's Globe. The seminar took place in one of the hotel's meeting rooms.
The networking event that took place after the seminar offered attendees the opportunity to get in touch with experienced industry professionals and successful business owners. Hector Montalvo of Source Marketing Direct says: "These seminars are a fantastic opportunity for newcomers who want to gain ground in the outsourced sales and marketing industry to discover their possibilities, expand their network and speak with experienced industry professionals who have been there before and started from scratch."
Source Marketing Direct is an outsourced sales and marketing company based in London. With over 15 years of experience in the direct marketing sector, the firm supports companies to increase their customer acquisition. Furthermore, Source Marketing Direct has made it their mission to help new entrepreneurs of the outsourced sales and marketing sector by providing them with the relevant skills and guidance needed to open up and run their own successful business. Saturday's seminar was only one of the firm's initiatives to help future leaders grow and inspire them by sharing their own success story.
Based on the positive feedback Source Marketing Direct has received about this quarter's Rising Star Seminar, the firm is currently planning the next event, which is likely to be scheduled for the beginning of Q3.