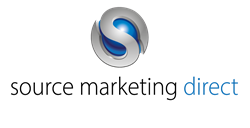 The private event space houses an original 1950s bowling alley, accompanied by a stylish lounge, bar and dance floor.
London (PRWEB) December 09, 2015
Direct sales and marketing firm Source Marketing Direct celebrated its Christmas party at the weekend in London. The firm's associates joined Managing Director Hector Montalvo for a fun-filled afternoon of bowling, karaoke and traditional Christmas games with prizes.
MD Hector Montalvo wanted the celebrations to be particularly special to mark the firm's success; so the Croc Bowling Alley at the iconic Ham Yard Hotel seemed to be the perfect venue. The private event space houses an original 1950s bowling alley, accompanied by a stylish lounge, bar and dance floor.
About Source Marketing Direct :http://sourcemarketingdirect.com/
Prior to the festivities, Source Marketing Direct sat down to conduct a business review. The meeting was hosted in the "WindMill Room" at the Ham Yard Hotel, one of the venue's luxurious private boardrooms. Following discussions about the firm's achievements, strategies and ideas for the New Year, gifts were given out as a token of appreciation for hardwork, commitment and success.
Source Marketing Direct's key achievements this year include expansive business growth, with the firm almost doubling in size and exceeding their growth targets by 135 percent; playing host to several R&R weekends, as well as Hector Montalvo travelling all over the world as a keynote speaker, to impart his expansive knowledge and experience within the sales and marketing industry to budding entrepreneurs.
With its head office in London, Source Marketing Direct specialises in developing innovative event marketing campaigns for its clients as a means to increase sales, brand awareness and customer acquisition. The firm works with clients in a range of industries including those within the hospitality, sports, telecommunications, charity and entertainment sectors. Due to the firm's ability to guarantee a high return on investment for their clients, Source Marketing Direct's services continue to be in high demand. Hector Montalvo's expansive experience in the sales and marketing industry has enabled the firm to develop a sustainable business model that generates fantastic results for clients even in times of economic turmoil, with very little financial risk involved for both parties. Therefore, the firm expect their results to continue to soar into 2016, and are currently undergoing discussions to expand into further markets next year to help keep up with client demand.