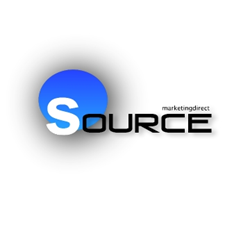 business-to-business marketing is an area we're keen to explore further, and the best part is that the product is incredible
London, UK (PRWEB) August 30, 2014
Source Marketing Direct is at the forefront of a brand new B2B marketing campaign that promotes an app for retailers and restaurants. Moving into a brand new industry is an exciting prospect for the firm, which specialises in sourcing new customers for clients across a range of markets. The average person spends 2.1 hours a day on their mobile phone, that is more than, TV, PC use and radio, so it makes perfect sense for Source Marketing Direct to evolve their client base to include Applications and Technology. Managing Director, Hector Montalvo, describes his excitement regarding the new app, which has allowed the marketing company to break into a new area of business:
'It's definitely an exciting new venture for us; business-to-business marketing is an area we're keen to explore further, and the best part is that the product is incredible, which has made launching this new campaign so simple, as it's easy to sell something you love.'
The Application promises to increase exposure for businesses who register with it, increase customer interactions by 18%, improve orders placed by 22% and offer a free marketing service in the form of 'push notifications' to all users.
In their article, Four factors that make b2b marketing special, Paul Hague, Nick Hague and Matt Harrison argue that B2B marketing is 'different from consumer marketing in deep and fundamental ways', identifying four distinguishable areas:

The complexity of the decision making unit: 'The target audiences for b2b communications are amorphous, made up of groups of constantly changing individuals with different interests and motivations.'
The complexity of the product: 'Industrial products frequently have to be integrated into wider systems and as a result have very specific requirements and need intimate, expert examination and modification.'
The limited number of buying units: 'The range of spend between the largest and smallest buyer in a business-to-business universe is likely to be much, much larger than the range of spend between the largest and smallest buyers in consumer markets.'
The importance of personal relationships: 'It is not unusual for a business-to-business supplier to have customers that have been loyal and committed for many years.
The consequences of this for marketing budgets are a relatively high spend on people and a more modest expenditure on other forms of promotion.'
An article on Proteus Marketing, What Makes Business-to-Business Marketing Different?, also discusses the factors that make B2B marketing so unique and effective. The article agrees that B2B 'products and services are typically complex and sophisticated' in comparison to those of some consumer marketing campaigns, identifying key differences between the two styles:
B2B selling propositions are complex propositions that must present value-based differentiated solutions that support rational buying decisions. Fluff may get attention, but it's not going to sway the purchasing decision. Complex differences must be articulated and delivered through intelligent and compelling communication strategies.
The article goes on to argue that the approach to sales and marketing is extremely different in a B2B setting, demanding a higher level of expertise from staff:
Unlike sales to consumers, B2B marketing doesn't happen through tightly-controlled, highly crafted communications vehicles like television commercials or other mass media. One-to-one customer relationship building, through personal interaction, demands sophisticated sales management and an educated, knowledgeable, trained staff whose words and actions are aligned with corporate brand objectives.
Clients are actively seeking out Source Marketing Direct to provide representation for their brands for the reasons identified above. The company's direct approach to sales and customer service allows a personal, tailored presentation, as well as instant feedback on products and services. Face-to-face interaction promotes the development of ongoing personal and professional relationships that build trust, not only in a representative, but also in a brand.
B2B marketing certainly comes with its own set of challenges, however, Source Marketing Direct is already tackling some of these challenges on a daily basis and is excited to be at the forefront of the promotion of a dynamic app in a brand new marketplace. The firm works with clients to develop long-term strategic campaigns to best represent brands, and a central part of the company's ethos is centred on forging personal relationships within the target market, whether this is a business or a consumer.
Sources:
http://www.proteusb2b.com/b2b-marketing/difference.php
http://www.research-live.com/features/four-factors-that-make-b2b-marketing-special/2001396.article