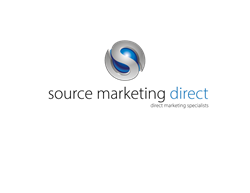 We love Southwark and have formed great relationships with other businesses in the area.
(PRWEB) January 07, 2015
Locating the perfect office space for Source Marketing Direct was a priority of Hector Montalvo, Owner and Managing Director of the firm, in the last quarter of 2014. 'We love Southwark and have formed great relationships with other businesses in the area. With such great transport links to Waterloo and London Bridge we were eager to stay local to reduce the amount of disruption to our team's commute as possible,' says Hector Montalvo.
The growing business has successfully relocated to a fantastic refurbished jazz lounge, a venue that is stylish and fun, keeping with Source Marketing Direct's core culture.
About Source Marketing Direct: http://sourcemarketingdirect.com/company-info/
Locate the sales and marketing agency at: 56 Stamford Street, London, SE1 9LX.
Source Marketing Direct is an outsourced sales and direct marketing company that specialises in event sales and in-store promotions. The firm work on behalf of their clients to help increase their customer acquisition, brand awareness, brand loyalty and to generate quality sales. Source Marketing Direct work on a 'no win, no fee' basis which means that even in time of economic downturn brands are able to use Source Marketing Direct's services with no financial risk to their business. This leads to an extremely high return on investment for clients. Source Marketing Direct connect with their consumers ideal target market through face-to-face interaction as they believe this creates long-lasting and personal relationships between brand and consumer.
By working closely with clients, the firm are able to deliver personalised and unique campaigns that honestly and accurately represent their clients' brands in a fun and exciting way. By measuring the results of each campaign daily, Source Marketing Direct is able to implement any changes straight away to ensure that each campaign delivers outstanding results.
Source Marketing Direct's campaigns have provided a boost in revenue for their clients who now want to expand further. For Source Marketing Direct this means that they now have the chance to promote their services across the UK and increase their market range greatly.
Due to the nature of Source Marketing Direct's services there has been a high demand for the firm's work which has led to major growth for the firm. This growth has led to the firm needing to find larger office space to accommodate the large recruitment drive which will follow this expansion.