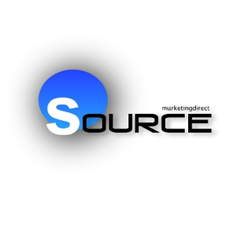 Its an honour and very humbling to know that our work is being recognised from a completely different part of the world!
London, United Kingdom (PRWEB) May 09, 2014
Hector Montalvo is a distinguished motivational public speaker within the sales and marketing industry. His recent invitation has been to speak in South Africa, so he is flying on the 7th May for 6 days, starting in Johannesburg, then to Bloemfontein and back to Johannesburg. The events in South Africa will be Business Conferences, where Hector Montalvo will speak to motivate current and future business owners of sales and marketing companies. He says, "It's an honour and very humbling to know that our work is being recognised from a completely different part of the world! The primary message we've been drilling in all these seminars is simple; always put your people first; never disrespect the basics; be extra-ordinary at the ordinary things; and constantly seek to improve and evolve your game. It's incredible looking back at our journey through the years and how far we've come. Especially, like anything that challenges the status quo, there were many that didn't believe our model or philosophy. I'm just excited to meet to expand our network across the world and continue to learn from others in order to improve our business. The safari and golf should be fun too!"
Hector Montalvo has hosted and attended numerous business conferences and meetings during his 13-year career. He has extensive experience of processes and strategies that work and result in successful businesses, not only in the UK but also worldwide. Hector Montalvo does not only deliver his speeches to other entrepreneurs and business owners, but can also deliver talks to clients, to ensure that a constructive link is upheld between businesses and clients. Communication between businesses and their clients is imperative. If a business is to succeed, clients must be happy with the service provided, and both can make high profits.
About Source Marketing Direct®: http://sourcemarketingdirect.com/about-us/
Hector Montalvo will be travelling and speaking throughout many cities across the globe for the first half of this year. A couple of weeks ago, Montalvo travelled to Barcelona and he was speaking in Lisbon last weekend. Just two weeks after his South Africa trip, Hector Montalvo will be heading to Monaco to speak and he will be back to London for a short while in June, before ending his travelling stint in the USA to attend a sales and marketing awards ceremony in Philadelphia. The second half of the year will include trips to the Bahamas and the Dominican Republic.
Hector Montalvo has demonstrated why he has been chosen to share his advice in these various locations through the continuous success of his own business, Source Marketing Direct®. The firm was first established in the United States of America in 2001 and was incorporated in England in 2008. In the last 5 years, Source Marketing Direct® has expanded throughout the UK into Bedfordshire, Hampshire and Scotland with international expansion planned for the near future.
Source Marketing Direct® focuses on direct, face to face sales through event based marketing and business to business solicitations. Over the last 13 years, the firm have increase the customer base for clients in the Sports, Entertainment, Hospitality, Charity, Telecoms and Merchant Service industries.