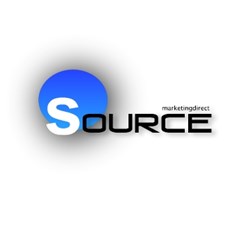 We operate in a busy and highly demanding market
(PRWEB) November 14, 2013
Source Marketing Direct® is a customer acquisition firm that focuses on direct, face-to-face sales through event based solicitations. Hector Montalvo began his first business over 12 years ago in the USA which led to the establishment of Source Marketing Direct® in the UK in 2008.
Source Marketing Direct® is now focused on expanding by a further 25% in 2014, which has prompted the firm's registration of the trademark "Source Marketing Direct." "We operate in a busy and highly demanding market. In recent months it has become apparent that we have had a small number of businesses attempt to use an affiliation with our brand to boost their own reputation – the registration of this mark should discourage this sort of activity," confirms Managing Director Hector Montalvo.
About Source Marketing Direct: http://www.sourcemarketingdirect.com
Trademarks can be used as a marketing tool so that customers can recognise a firm's products or services. A trademark is a sign which distinguishes certain goods and services from the rest of the competition. Trademarks can be words, logos or a combination of both and must be registered through The Intellectual Property Office.
Through registering Source Marketing Direct® as a trademark, the firm now has exclusive rights to use this mark for the services provided in the UK. There are many benefits of registering Source Marketing Direct® as a trademark. These include:

other firms within the competitive and saturated sales and marketing industry cannot use this name to boost their own reputation
trademark registration has given the firm the exclusive right to use the trademark in relation to the services for which it is registered
a registered trademark assures consumers that the product or service they are buying comes from a recognised source. This will help the customer acquisitions and sales figures for Source Marketing Direct®'s clients
a registered trademark provides the firm with a method of protecting the brand from being infringed by others. Specifically, it gives you the right to use an injunction to stop the infringing use, request damages or an account of profits and an order for payment of a contribution to legal fees. As Source Marketing Direct® gets bigger and more recognisable it also becomes an easier target. A trademark will protect this.
marketing a registered trademark is an investment in a tangible asset – the brand
Without brand protection a business may be at risk. Hector Montalvo has worked extremely hard to ensure the success of his firm. Source Marketing Direct® deserves to be protected by The Intellectual Property Office, and it will only make the firm stronger in achieving their vision to become the most effective and largest direct sales and marketing firm in the UK and Europe.