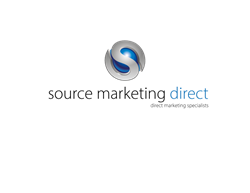 Taking the time to share successes and failures with other entrepreneurs can really put things into perspective
London (PRWEB) August 06, 2015
With 2015 being the biggest year yet for Source Marketing Direct, MD Hector Montalvo, is set to embark on an R&R trip to Bald Head Island in North Carolina with fellow business owners.
Hector Montalvo will be in Bald Head Island from 18th – 30th August and will be staying at the Varuna House. The trip will provide Source Marketing Direct with an opportunity to reflect over the firm's performance so far this year. "Taking the time to share successes and failures with other entrepreneurs can really put things into perspective," says Hector Montalvo. "We are products of environment, so it is crucial to spend time with people who have experienced similar challenges and more importantly have overcome those challenges. This is vital to developing our mind-set also. One common mistake that I see, not only in business but in many facets of life, is people giving others advice on areas that they have yet to accomplish themselves." The trip will also serve as an important networking opportunity where Source Marketing Direct can nurture existing working relationships.
About Source Marketing Direct: http://sourcemarketingdirect.com
After the networking opportunities, the business owners will have time to relax in the beautiful surroundings of Bald Head Island. Historically known as Smith Island, it is a village located on the east side of the Cape Fear River in Brunswick County, North Carolina in the United States. Compared to the city of Wilmington to the north, the village of Bald Head Island is small and somewhat remote. It is only accessible by ferry from the nearby town of Southport. There are few cars on the island; instead, residents drive modified electric golf carts. The population of the village was 158 at the 2010 census.
The village is part of the Wilmington metropolitan area. Bald Head Island is nationally recognised for its sea turtle nesting activity. The abundance of sea turtle nests have led visitors to use the phrase, "I'm on Turtle Time," which signifies the care free (and car free) feeling of being on Bald Head Island.
The event's festivities will finish with Hector Montalvo's university reunion, and the entrepreneur is looking forward to meeting with friends who he hasn't seen in almost 20 years.
Source Marketing Direct is a London based sales and event marketing firm. The firm help businesses to boost their brand exposure and improve sales through face-to-face customer interactions. By meeting with customers individually and in person, the firm are able to forge lasting relationships and gain a deeper understanding of the wide range of consumer needs and behaviours. This helps the firm to provide a better service and aide their clients in providing products that meet with new and emerging market trends.