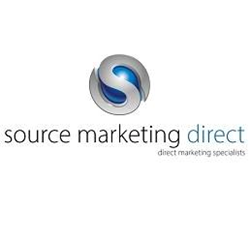 The business seminar was very insightful. It was an ideal time to have it, right at the start of 2015. It has got the firm even more motivated for the year ahead and we have exciting plans in store for 2015
Southwark, London (PRWEB) January 30, 2015
On Thursday 22nd January, 2015 at the Beech Suite in the Lancaster Hotel, Lancaster Terrace, London, Source Marketing Direct attended a Business Owners Seminar. The seminar was also attended by guest speakers flying in from USA who run successful businesses in New York and Detroit and was created in order to help make 2015 a very successful year for the attendees and their businesses.
About Source Marketing Direct: http://sourcemarketingdirect.com/#about
The itinerary for the seminar was as follows:
9.45 am - 10.00 am - Arrival Refreshments (Beech Suite)
10.00 am- 1.00 pm – Intro & 2 International Speakers (Beech Suite)
1.00 pm - 2.00 pm - Working Lunch
3.45 pm - 4.00 pm – Q&A – Advice on driving your business forward
5.30 pm - "Selective" Promoting Owners Seminar finishes
For four years in succession the Lancaster London has been voted Best UK Hotel in the 'Meetings' category by the readers of 'Meetings and Incentive Travel' magazine. The Lancaster London Hotel is an idea space for corporate meetings and events due to both its size and location. With natural daylight illuminating the meeting spaces, the Lancaster Hotel is able to cater for meetings of 8 or events of up to 3000, making it one of Europe's foremost and flexible venues/ The professionalism of the meeting and event teams has set the benchmark in the conference and banquet industry.
'The business seminar was very insightful. It was an ideal time to have it, right at the start of 2015. It has got the firm even more motivated for the year ahead and we have exciting plans in store for 2015' said a spokesperson for Source Marketing Direct.
Focusing mainly on direct, face to face sales through event based marketing and business to business solicitations, source marketing direct provide clients with a personalised and cost effective route to marketing. The firm believe that face to face customer interactions provides a personal and memorable brand exposure, which in turn will increase the customer base for their clients business, ranging from repeat and loyal to new customers.
Source Marketing Direct moved its business activities over to London, from the USA back in 2008. Before the expansion to London, Source Marketing Direct was a market leader in the USA for 14 years, helping companies increase customer acquisitions and profit margins for increased sales.