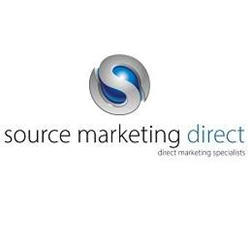 We now have the chance to promote their new services across the UK - it's an absolutely fantastic opportunity'
London, England (PRWEB) November 30, 2014
London based in-store marketing experts Source Marketing Direct has announced they are set to extend their event marketing campaigns next year. The firm, who work with a number of non-profits, financial services and lifestyle products have revealed that this growth spurt will also mean relocating to new office space in order to accommodate the expansion plans.
About Source Marketing
Direct: http://sourcemarketingdirect.com/
'Our campaigns have provided a boost in revenue for our clients who now want to expand further. We now have the chance to promote their new services across the UK - it's an absolutely fantastic opportunity' says Hector Montalvo, Managing director of Source Marketing Direct. With over 13 years' experience within the marketing industry, Mr Montalvo is feeling extremely positive about the future and the firm are looking forward to sharing Source Marketing Direct's knowledge and expertise with their new clients in order to gain the best possible results for their business.
It is likely Source Marketing Direct will begin a huge recruitment drive to help support the company's growth. 'There will be lots of new contract opportunities coming up particularly within event sales and in-store promotions. We will be seeking ambitious, hardworking individuals who are looking for a fun yet challenging business opportunity' adds Hector Montalvo.
Source Marketing Direct is an in-store marketing specialist who provide businesses with innovative marketing solutions to help increase market reach and customer retention. The firm work closely with each client to ensure their campaigns accurately reflects their unique brand voice and identity. This information allows the firm to create and implement highly engaging campaigns that encourage loyalty among the target demographic. Through in-store promotions and events Source Marketing Direct build lasting connections with consumers and work tirelessly to ensure consumer's individual needs are met and that the customer experience is tailored to ensure complete customer satisfaction.