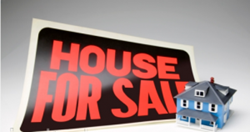 The marketing for new properties through our website is expected to attract purchasers not using realtors as their main source to review available homes
Miami Beach, FL (PRWEB) March 28, 2014
Purchasers of homes along the beaches in the state of Florida can now benefit from marketed homes at the Home Solutions FLA company. A new inventory of South Miami Beach homes for sale are now provided with lowered prices at http://homesolutionsfla.com/.
The prices for these homes are now listed lower for buyers regardless of credit ratings. The price drop that is now in place is the result of different acquisitions for properties in 2014. The single family homes that are now marketed each include new photos and descriptions online.
"The marketing for new properties through our website is expected to attract purchasers not using realtors as their main source to review available homes," said a Home Solutions FLA source.
The South Beach homes that are now listed are among those included as rentals in the updated portfolio. Established rental solutions are now one part of the housing support services that are added this year. Men and women not able to qualify for the purchase of a home could benefit from the rental services.
"We've created more than one service this year to place more people into homes that would normally fall short of qualifications through mortgage companies," said the source.
The Home Solutions FLA company website now supplied information about all programs that are offered for this year on the Internet. The online-only application process that was added this year is helping to deliver a much faster rate of responses to potential home buyers or renters.
About Home Solutions FLA
The Home Solutions FLA company is one of the housing companies in the state of Florida providing easy solutions for obtain homes to the general public. This company focuses on the Miami Beach area and has acquired several new properties this year. The Home Solutions FLA company website is now displaying a daily updated blog that is filled with tips and strategies that can be used by a home buyer to obtain homes even with lower credit. The company housing support staff help to educate consumers daily through the local phone contact number supplied.