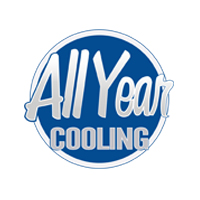 FORT LAUDERDALE, Fla. (PRWEB) September 11, 2018
In the wake of three hurricanes headed for the East Coast, All Year Cooling is urging families to prepare their South Florida homes for hurricane season.
Although it is difficult to determine how severe Hurricane Florence, Issac, and Helene are and where exactly they'll make landfall, it's encouraged to start preparing for storm weather before it's too late. As of Monday afternoon, The [National Hurricane Center said, "Florence is quickly becoming a powerful hurricane," and that "all models show it becoming a category 4 hurricane by tomorrow."
Nonetheless, Floridians should be preparing for storm season regardless of these storms' trajectories. Some of the basic supplies South Floridians should stock up on are:

Water
Food – canned and nonperishable
Battery-powered radio and flashlights
First aid kit
Extra batteries, backup power supplies for smartphones/devices
Manual can opener for food
Clean clothes to last you at least two weeks (due to power outages, you may not be able to use a washer and dryer).
In addition to general preparedness, All Year Cooling gives advice on preparing AC units for hurricane season. Before the storm, you should prep your AC by doing the following:
Cool your home before the storm hits. We're lucky to be able to see a hurricane coming several days before it hits. This is a good opportunity to lower your thermostat a few degrees cooler, close your blinds/windows, and generally just cool your home and try to keep it cool as you can expect a power outage during the storm, which means no AC, which means heat and humidity in South Florida.
Turn off your AC right before the storm enters your area. If you have a wall unit, unplug it entirely. Turning off/unplugging your AC will protect it from a power surge that can lead to a fire hazard.
Clean the area around your AC unit. You want to prevent/minimize exterior damage, so that means securing/removing loose objects that could fly into the unit.
Use hurricane straps and a tarp to secure your outdoor unit and prevent rain/debris from damaging the unit.
Once you've weathered the storm, there are still several cautionary steps to be taken with regards to your AC.

Don't turn your AC on right away after a storm! It could be damaged/malfunctioning and turning it on can cause further damage.
Investigate the area around your AC unit. This visual inspection will let you check for any obvious damage to your AC. If you see damage, it's important to have it checked out by one of our HVAC professionals to ensure that it's safe to operate.
Has your unit moved? If you noticed that your AC unit has moved from its original position do not attempt to turn it on because it may be unsafe to operate due to loose plumbing or wiring.
If you encounter any of these issues after a hurricane, contact All Year Cooling immediately to get your air conditioning up and running as soon as possible!
More about All Year Cooling:
Established in 1973, All Year Cooling has been in business for the past 45 years and has over 350,000 satisfied customers in South Florida. All Year Cooling's goal is to provide the consumer with the best overall value on new air conditioner installations, maintenance, and repairs. As a family-owned business, it's their mission to provide quality service and remain a trusted part of the South Florida community.
For more information on All Year Cooling, please visit their website or call 888-204-5554.