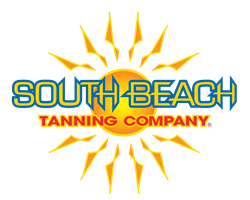 "Our growth just keeps accelerating"
Orlando, FL (PRWEB) September 03, 2014
The 2014 Inc. 5000 has just been released and Orlando based South Beach Tanning Company has made the list of the fastest growing privately held companies for the first time. The annual ranking, now in its 33rd year had the tanning company join the list at number 3,163. Orlando had a number of companies ranked on the Inc. 5000 list, but very few Consumer Products & Services companies made the list.
President and CEO, Brian Hibbard said, "We are very proud of our accomplishments in the past 10 years. We are the only tanning salon chain to make the list, which is a testament to our graining market share in the tanning industry. Our team has grown significantly as we continue to open company owned tanning salons in Florida and Franchise locations through out the country." The list of the Inc 5,000 includes only the company owned locations and not the franchise division, which also continues to expand through out the U.S. through both new and conversion salons.
The tanning industry continues to consolidate, as smaller independent salons are realizing the benefits of being part of a larger system that has a national presence. South Beach continues to expand the conversion program to include salons that are looking for a system that can provide on-going training, marketing and operating support for owners who are finding it more difficult to compete with the larger brands that enter their markets. Hibbard stated, "We have spent a lot of time ensuring that our brand and marketing is the best in the industry. Once you couple the brand awareness that the name South Beach conjures up in the consumers mind with our support-- the choice to convert is much easier for a salon who needs a shot in the arm to compete in their local market."
The growth for South Beach doesn't appear to be slowing anytime soon. "Our growth just keeps accelerating." Stated Hibbard. "We are now expanding our reach through three different outlets, corporate growth, new franchise unit growth and through our rapidly expanding conversion program."
About South Beach Tanning Company
South Beach Tanning Company is headquartered in Orlando, FL, and operates corporate and/or franchise locations in seven different states. Founded by Brian Hibbard, a CPA, South Beach Tanning has been in business since 2003, and at the time of this press release, has never closed a location in its 11-year history. Individuals interested in franchising with the South Beach brand, or existing salons looking to convert to the South Beach brand, should contact their Franchise Sales Director at 855-844-8377 or visit our franchise website at http://www.southbeachtanningfranchise.com.