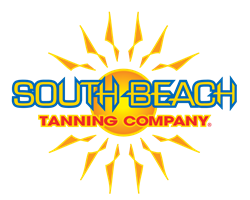 "Our growth over the past few years has been amazing, as salon owners see the benefits of working with the best support team in the industry."
Orlando, Florida (PRWEB) August 14, 2014
Like many industries, the tanning industry is no different. As strong regional franchise brands continue to open corporate and new franchise locations throughout the country, independent salons find that joining with the larger brand affords them marketing and social media expertise, purchasing power, operational support, reciprocal benefits and greater brand awareness.
The South Beach Tanning Company has seen a significant uptick in salons interested in converting or merging with the Orlando based company. Most recently, 2 Orlando salons including the Orlando Tan Company has merged with South Beach. In the past 18 months South Beach has converted several locations over their brand and several more are in the process. In addition to the conversions, South Beach currently has 7 new locations scheduled to be open by year's end. This unprecedented growth has led to South Beach Tanning Company being named to the Inc. 5000, a list of the fastest growing privately held companies in the United States.
"Our growth over the past few years has been amazing, as salon owners and new franchisees have seen the benefits of working with a support team that is the best in the industry," said Brian Hibbard, South Beach President and CEO.
Hibbard has made it appealing for existing salons to convert through the South Beach Conversion Program. With no franchise fee and a conversion credit on royalties to help with some of the initial branding costs associated with the conversion, the immediate benefits to the salon make the investment beneficial.
According to Jill Harrod, who owns the most recent Tampa conversion with her husband Glen, "We had a warm feeling about their entire team from the first time we met them. We were convinced that joining the South Beach team was an amazing opportunity for us."
With years in the business, Webster, NY conversion owners Jon & Michelle Byam said, "As part of the brand-training program we learned about the latest technology and services in the industry. We learned that what we considered good in our salon was second best compared to theirs. SBTC truly has an amazing package that when each piece is put together, it delivers a knock-out presentation and level of service nobody can compare to."
"If we can help independent salon owners grow their business, it benefits both of us," said Hibbard. South Beach will be attending the Tanning Industries largest show in Nashville on October 4-5 and to back up how strongly he feels that he can help independent salon owners, South Beach will be drawing for a Free Conversion Program, where they actually will pay for the signage and all branding of the new winner of the drawing.
ABOUT SOUTH BEACH TANNING COMPANY
South Beach Tanning Company is headquartered in Orlando, FL, and operates salons throughout Central Florida, Tampa, South Florida and Charlotte, NC. Founded by Brian Hibbard, a CPA, South Beach Tanning has been in business since 2003, and at the time of this press release, has never closed a location in its 10-year history. Individuals interested in franchising with the South Beach brand, or existing salons looking to convert to the South Beach brand, should contact their Franchise Sales Director at 855-844-8377 or visit our franchise website at http://www.southbeachtanningfranchise.com.