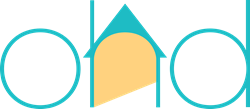 The service only features open houses, helping to eliminate clutter and streamline the process of listing and finding open houses.
Los Angeles, CA (PRWEB) March 09, 2016
Arguably, one of the most frustrating tasks in searching for a new home is trying to track down and follow an open house sign or flag that simply doesn't have sufficient and proper information or directions. Often times, this can frustrate a buyer so early on in the search process that they decide to give up on the particular search, before it has even really begun. With this in mind, the team at OpenHouseDay.com (OHD) has created a brilliant solution to this outdated process.
OpenHouseDay.com has launched in the Southern California market, and is designed as a straightforward, user-friendly tool for prospective homebuyers, sellers, and real estate professionals. The service only features open houses, helping to eliminate clutter and streamline the process of listing and finding open houses. This makes the process more efficient and appealing for prospective homebuyers, allowing them to easily track and plan their open house visits in one place.
Alternatively, OHD also creates a different, and more affordable, way for Realtors to market their listings, finding and bringing more interested, engaged, and verified potential buyers to their open houses.
But what if you are trying to sell your home yourself, and you are not a seasoned real estate professional? Never fear. The team at OHD designed the platform to be extremely user friendly, making it simple and straightforward enough for the typical FSBO home seller to use. As such, it is truly a new real estate tool that can be used by anyone who is in the market to buy or sell a home.
Furthermore, OHD adds an additional layer of safety and security to hosting an open house, providing sellers (or even agents) with a list of prospective attendees.
OpenHouseDay.com looks to expand to other markets in the coming months.
"We are very excited about bringing this platform to Southern California," says Dalal Karama, founder of OpenHouseDay.com. "Southern California has proven to be the perfect place to launch this new technology, and we are looking forward to bringing OpenHouseDay.com to other markets in the near future. We have seen that there is a real need for this service, and we feel OHD is a definite game changer for everyone in the real estate industry -- from first time home buyers to the most seasoned real estate veteran."
Searching for a quality open house can often feel like looking for a needle in a haystack. Fortunately, you can now consider your search over. If you are in the market to buy or sell your home in Southern California, the team at OpenHouseDay.com is ready to help you get started.
To be among the first to search exclusively for open houses in Southern California, or to list your open house to some of the most engage and qualified buyers in today's market, visit OpenHouseDay.com today to find out more about the service.