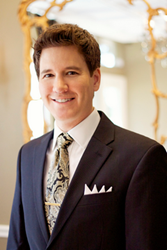 "After doing our homework, we quickly found Southlake to be a great place to live," says Dr. Vennemeyer, "there are plenty of nice people, great weather and a positive vibrant energy that isn't as easily found in other parts of the country."
Southlake, Texas (PRWEB) September 08, 2014
Michael Vennemeyer, M.D., a board certified plastic surgeon and author, moved has moved his practice to Southlake, Texas which opened August 1st of this year. Specializing in cosmetic plastic surgery of the breasts, face and body, Dr. Vennemeyer uses the most advanced techniques as explained in his book, "Plastic Surgery Myths Dispelled: A Consumer's Guide" to help his patients achieve the results they have always envisioned.
An Ohio native, Dr. Vennemeyer graduated Summa Cum Laude from Ohio State University. He completed medical school, followed by five additional years of plastic and reconstructive surgery, at Ohio State University Medical Center. After seven years of building a successful practice in Ohio, both he and his wife, Andrea-also a physician- chose to move to Southlake.
"After doing our homework, we quickly found Southlake to be a great place to live," says Dr. Vennemeyer, "there are plenty of nice people, great weather and a positive vibrant energy that isn't as easily found in other parts of the country."
Dr. Vennemeyer is certified by the American Board of Plastic Surgery and is a member of the American Society of Plastic Surgeons. He has appeared on NBC and Fox television to share his expertise and discuss his book. Dr. Vennemeyer has also been recognized as one of America's Top Surgeons in the field of plastic surgery by the Consumer's Research council of America from 2010 to 2013.
Vennemeyer Plastic Surgery is located at 500 N Carroll Avenue Suite 110, across from the Southlake Town Square. The boutique-style practice is focused on natural results and incredible customer service. Dr. Vennemeyer's unparalleled skill and natural ability to build personal connections with each of his clients has created a winning combination for any considering plastic surgery in the Southlake area.
To connect with Dr. Vennemeyer and his selectively assembled staff, call 817.912.1410 or visit southlakecosmeticsurgery.com. "Plastic Surgery Myths Dispelled: A Consumer's Guide" is available through Amazon.com.