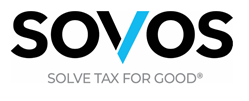 Solving the world's most challenging compliance issues takes strong leadership and a sustained commitment to excellence at both the technical and partnership levels.
BOSTON (PRWEB) January 11, 2023
Global tax compliance provider Sovos today announced that Wendy Walker, solution principal, and Charles Maniace, vice president of regulatory analysis and design, were recognized in Accounting Today's Top 100 Most Influential People in Accounting. Accounting Today's list acknowledges the industry's authoritative thought leaders, change makers, regulatory and other leaders who are shaping the profession. Additionally, Christiaan van der Valk, vice president of strategy and regulatory, was named a winner of Business Intelligence Group's 2023 BIG Innovation Award. The BIG Innovation Awards recognize organizations and people who bring new ideas to the table and change the way we experience the world.
As the federal government moved toward reducing the threshold to trigger 1099-K reporting, Walker has been monumental in ensuring that third-party payment processing and gig economy platform organizations prepare for the upcoming changes. In addition to her responsibilities at Sovos, Walker also serves as chair of the Information Reporting Subgroup of the Internal Revenue Service Advisory Council (IRSAC), advising the IRS on a variety of withholding and information reporting issues impacting the industry.
"When the American Rescue Plan Act was signed into law in March 2021, we knew that compliance was going to be a heavy undertaking for organizations of all sizes," said Walker. "I've been vocal about what these changes mean for companies, and I thank Accounting Today for recognizing my efforts to empower business to stay ahead of these changes."
Maniace leads a team of 40+ attorneys and tax professionals to ensure that Sovos' suite of sales tax compliance solutions remains continually up to date as sales tax rules and requirements change at an increasingly frenetic pace. This is the fourth year that Maniace has been recognized by Accounting Today.
"Since SCOTUS made its historic ruling in 2018 enabling states to require tax compliance from remote sellers, legislators and regulators should be striving to simplify and streamline their requirements so that sales tax never represents an undue burden. In some places, we have seen the opposite, with complex new laws and regulations creating traps for the unprepared." said Maniace. "My goal is to advocate for sales tax simplicity and modernization while ensuring that our customers are always ready for whatever may come."
As vice president for strategy and regulatory at Sovos, Christiaan Van Der Valk leads research into trends in the market and tax legislation. His insight and expertise are instrumental in determining business strategy and when to buy, build or partner to create solutions that meet emerging trends. Van der Valk holds long-standing leadership roles at the International Chamber of Commerce (ICC) and the European E-invoicing Service Providers Association (EESPA).
"The large-scale aggressive use of real-time integration technologies by governments seeking to fill tax gaps is changing the way businesses think about tax compliance and information systems" said van der Valk. "To minimize friction from this new paradigm, my long involvement with key international organizations has helped me spearhead initiatives to broker new ways in which complex government and business ecosystems can collaborate more effectively. Among other deliverables, this has led to the ICC Principles for Continuous Transaction Controls (CTCs)."
New global leaders to drive business growth
In addition to our experts' industry recognition, Sovos has expanded its global leadership team to drive continued growth and enhanced solutions and services.
"Solving the world's most challenging compliance issues takes strong leadership and a sustained commitment to excellence at both the technical and partnership levels," said Andy Hovancik, CEO, Sovos. "I am confident this is the right team to bring Sovos to the next level of growth and solution delivery, anywhere our customers do business."

To learn why Sovos is trusted by half of Fortune 500 companies, visit http://www.sovos.com.
About Sovos
Sovos was built to solve the complexities of the digital transformation of tax, with complete, connected offerings for tax determination, continuous transaction controls, tax reporting and more. Sovos customers include half the Fortune 500, as well as businesses of every size operating in more than 70 countries. The company's SaaS products and proprietary Sovos S1 Platform integrate with a wide variety of business applications and government compliance processes. Sovos has employees throughout the Americas and Europe, and is owned by Hg and TA Associates. For more information visit http://www.sovos.com and follow us on LinkedIn and Twitter.