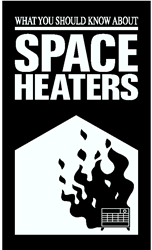 As the colder months are upon us more and more people are using space heaters. It is very important to follow simple fire precautions to avoid becoming a victim to a space heater fire.
Boston, MA (PRWEB) November 26, 2013
Home fires are a big risk. In fact, in 2010, 490 deaths occurred as the result of heating equipment that led to home fires. Space heaters are one of the primary culprits, but they continue to be popular during the winter months, because they also have a number of benefits. For example, space heaters can provide warmth at a lower cost than a central heating system. The home safety and security professionals at AlarmSystemReport.com, a site providing home alarm systems reviews, created a list of space heater safety tips that can be life-saving.
AlarmSystemReport.com provides reviews of the best alarm systems in the country, as well as valuable safety and security tips that make it easier for anyone to reduce their chances of being a victim of either a theft or an accident.
1. Choose a space heater that has a guard around the heating element. This is particularly important in homes where there's a child or pet present, because it will prevent burns from occurring.
2. Choose a heater that has an automatic shut-off feature if it tips over. If a space heater tips over, it can catch carpet, rugs or other furniture on fire. An automatic turn-off feature will prevent this from occurring.
3. Buy a heater that's an adequate size for the space being heated. Don't buy a heater that is too large for a small interior room.
4. Choose a space heater that's been tested and certified by a national testing laboratory and is demonstrated to meet certain safety standards.
5. When using a space heater, or any winter heating device, ensure that your wireless alarm systems include a smoke detector. It's also a good idea to ensure there's a carbon monoxide detector installed and working in a home with space heaters, because fuel-fired heaters can lead to a dangerous and even deadly accumulation of carbon monoxide.
6. Never leave space heaters on when a home's residents are sleeping or away.
7. For unvented fuel-burning space heaters, it's important that doors are left open to prevent the dangerous build-up of fumes.
8. Keep at least three feet of space around a space heater. This means it should be three feet away from furniture, drapes and curtains, and anything else that can be seen as combustible.
9. Don't use extension cords with a space heater, and regularly check the condition of the space heater's cord. If it shows signs of fraying or damage, it should be replaced.
10. Always place heaters on a surface that is both flat and level. They should never be placed on furniture or elevated areas.
About AlarmSystemReport.com
AlarmSystemReport.com is the leading provider of information pertaining to the home alarm industry in the U.S. The site provides constantly updated reviews of home alarm companies throughout the U.S., including the Midwest region, so residents can research everything from Missouri security systems to Kansas security systems, in a user-friendly format. All information is independent and unbiased.