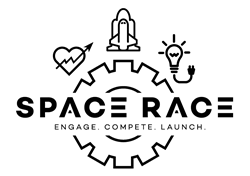 We hope to amplify current entrepreneurial platforms and create new paradigms to galvanize the regional entrepreneurial spirit.
Bethesda, MD (PRWEB) January 25, 2016
The SPACE RACE, a global competition to bring commercially viable, NASA-developed technologies to market is launched today by The Center for Advancing Innovation, in partnership with the Medical Center of the Americas. The challenge invites teams of seasoned entrepreneurs and those with engineering, business, legal, medical/scientific, and computer science talent into the challenge starting January 19th, 2016 and is open for entries until March 27th, 2016. Participating teams require two university undergraduates, graduate students, or post-docs. Teams accepted into the challenge will have the opportunity to receive training through CAI's accelerator program and network with our world class panel of judges, mentors and advisors. Up to 10 selected finalists, one for each invention, will receive an award of $2,500 in prize money and have the opportunity to secure additional funding of $100,000 to over $1 million from venture investment and other sources. Winning start-ups will be recognized in October, 2016.
Building off of successful challenge platforms launched by CAI in partnership with the National Institutes of Health, the challenge offers teams the opportunity to create strategic business plans and start new companies around 10 risk-mitigated NASA inventions by turning them into commercially marketed products. The challenge will feature NASA inventions from the fields of: medical devices; robotics; unmanned aerial vehicles; optics and imaging; power generation, distribution, and storage; and advanced materials coatings. . The challenge will include up to 10 teams competing for each of the 10 inventions. Each student team will be paired with entrepreneur-mentors to assist in the development of the business plans.
"The SPACE RACE is designed to provide a novel model to spur economic growth in the Paso Del Norte (PDN) region," said Emma Schwartz, president of the Medical Center of the Americas. Rosemarie Truman, Founder and CEO of the Center for Advancing Innovation added, "In addition to improving public health, creating disruptive new markets, launching innovative venture philanthropy frameworks and bolstering the local PDN economy, we also hope to amplify current entrepreneurial platforms and create new paradigms to galvanize the regional entrepreneurial spirit." The challenge will also serve to accelerate and increase the volume of commercialized NASA inventions through a first-of-a-kind architecture combining licensing and crowdsourcing.
Inventions in the challenge include:

A Device for Wire Fault Detection and Rerouting: Self-monitoring electronics that can detect and diagnose wire faults, determine fault location, and autonomously transfer electrical power or data connectivity to an alternate wire path
Light Weight Acoustic Liner to Reduce Noise in Aircraft Engines: A ceramic composite (CMC) acoustic liner for aircraft engines that offers increased noise reduction with a lighter, more compact, and heat resistant design
RASSOR Robotic Excavator: Rugged, lightweight, small autonomous robot excavator used in sites such as high-risk mining, search and rescue as well as disaster response applications
Light Weight UAV Sensing and Control System: System that is able to be fitted for drones and nano-drones reaching one pound or less and/or <6-inch wingspans
Surface Particle Contamination Mitigation Methods: Novel use of laser surface pattering and chemical film coatings to create surfaces resistant to water, dust, organic growth, and other surface contaminants
Liquid Coating for Corrosion Prevention in Rebar: Liquid and micro-particle powder coating applied on the surface of reinforced concrete for corrosion prevention and structural integrity in steel rebar
Electrochemically Enhanced Mechanical Polishing (EEMP): Cost effective method for high precision polishing to shape optical surfaces by employing an electrochemical and mechanical shaping / polishing method
High Quality, Light Weight, 3-D Range Imaging: An apparatus and method for 3D range imaging, like Google Earth, that can scan an object and make it 3D, useful for surveying land, medical imaging, self-driving cars
Kite-like Wind Power Generation Control System: Airborne Wind Energy (AWE) vehicles use the wind to generate power at higher altitudes; this invention maximizes and optimizes AWE power generation
High-Power Density Solid Oxide Fuel Cell and Fabrication Process: A solid oxide fuel cell capable of power densities 5X of a normal power cell due to a unique fabrication process utilizing a freeze-tape casting method
Some of the above-listed inventions will be bundled with other inventions to enhance the commercialization potential. Teams may find more detail on these selected inventions here: http://www.space-race.org.
Interested parties should start forming their teams now; please go to this link to connect with others prospective team members: http://www.space-race.org/interested/. An overview of team requirements can be found here. A press conference will be held on January 25th, and the MCA and CAI will hold informational sessions from January 25th to the 29th across several locations in the region to explain the SPACE RACE and recruit teams. To stay up to date on challenge details, please sign up for updates here and follow Twitter @CAIStartups.
About the Center for Advancing Innovation:
The Center for Advancing Innovation (CAI) is a global public-private partnership non-profit focused on creating a virtuous circle of innovation and driving growth breakthroughs through novel, creative paradigms and models. CAI's mission is to accelerate and increase the volume of research commercialization in support of high growth business in order to ignite entrepreneurship, bolster the global economy and maximize the commercial and knowledge-based potential of promising inventions. CAI's award-winning challenge-based accelerator, rigorous fact-based due diligence and capital efficient lean management models serve to hyper-accelerate "gazelle" high-performing startups for outsized investor returns. For more information about CAI, please visit http://www.thecenterforadvancinginnovation.org
About the Medical Center of the Americas Foundation
The Medical Center of the Americas (MCA) Foundation, a 501(c) (3) nonprofit organization, is focused on creating a world class medical center to foster and accelerate biomedical innovation, creating new employment opportunities while meeting healthcare needs of the Paso del Norte region (the larger cross-border region of El Paso County; Doña Ana County, New Mexico; and Juárez, Mexico). The MCA is spearheading this regional initiative with the development of the Cardwell Collaborative biomedical research and commercialization building, the SPACE RACE, PDN Challenge and many other programs. http://www.MCAmericas.org